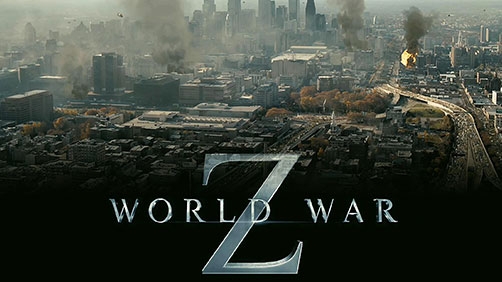 So I might as well get around to posting this even though, from what I can tell thus far, I am not at all interested in this film. I mean I can't even really tell what it's about so far. I get that maybe the mystery is supposed to be what is causing whatever it is that is happening, but I can't even tell what is happening. All I can see in the trailers thus far is people climbing all over each other trying to run from something, shooting at nothing, etc. Am I blind, am I just missing something here, am I dense? Help me out in the comments guys!
Here's the TV spot, and since I haven't posted it before, below that I've embedded the full trailer.
UPDATE: Just as I was getting ready to hit the publish button on this post I read something that mentioned zombies in connection to this film. That makes sense with the "Z" part of the title and all, but I totally did not get that from the trailer. You have to remember that I'm coming at this with no knowledge at all and that can be a great test to see if the trailer is effective or not, and it is not. It did not convey this information to me at all. So: FAIL!