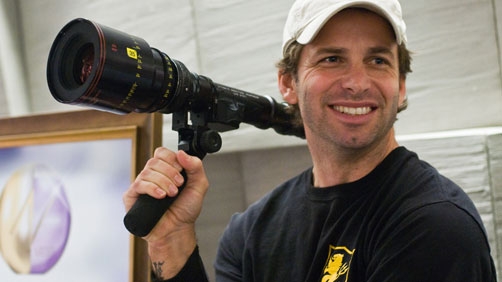 Snyder has been busy directing features such as Alan Moore's graphic novel, Watchmen, and the computer animated Legend of the Guardians: The Owls of Ga'Hoole, while also writing and directing the female action flick Sucker Punch. His latest directorial effort, the highly anticipated Superman origin story, Man of Steel flies into theaters this coming Friday, June 14.

The last few Wisdom Wednesdays have revealed the intelligent, wise, and sometimes hilarious Golden Rules of directors Danny Boyle, Steve Buscemi, and Jim Jarmusch. This week MovieMaker brings you Zach Snyder's 10 Golden Rules of Moviemaking from 2009.
Fun little read. I recommend it. I particularly like number 8:
8. I Still Shoot Film.
I always shoot film, then move into the digital pipeline. I'll be the first to admit that the future of moviemaking will be led by advances in digital technology. But the reality is there is just something about film that digital cameras still can't replicate. Call me a purist, but it's just how I feel.
I also have no doubt that some day digital will be as good, maybe better, and will certainly be preferred. But for now, film remains the best medium to shoot on for the best and highest quality.