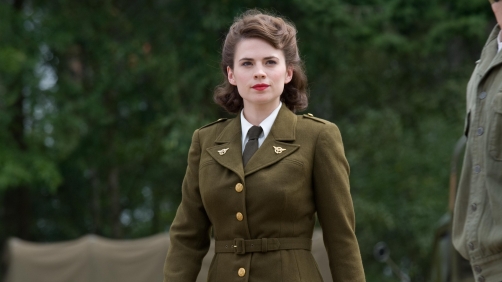 Craig Byrne - SHIELDSite.net
This one's a little odd, but anyway… Deadline is reporting that Marvel is working on a concept for a TV series based on Agent Carter, as in Peggy Carter, the character featured in an "Agent Carter" short on the upcoming Iron Man 3 Blu-ray.

Deadline claims it is "one of several projects" in the works at Marvel, so who knows if it will go anywhere.
Hmm. I really liked Peggy Carter as a character but this seems a little bit odd and I'm not sure if I want a TV show based on the character. Weird.