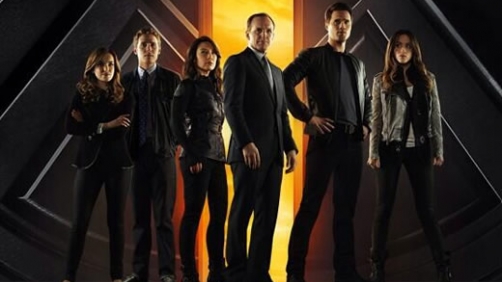 Amanda Kondolojy - TV by the Numbers
Based on Nielsen's Live + 3 Day TV playback data released this morning, ABC's Tuesday debut of Marvel's Agents of S.H.I.E.L.D. saw its Adult 18-49 number spike by +1.78 rating points from a 4.70 L+SD to a 6.48 L+3 rating, making it the biggest absolute gainer for any show this season and solidifying its standing as theseason's #1 new series. The ABC drama debut also saw its Total Viewer count surge by 3.7 million, building from 12.1 million viewers in Live + Same Day to 15.8 million in Live + 3 Days.
This just continues to confirm to me that our rating system and the way most studios and executives think about TV is so completely archaic as to be practically useless moving forward. We're in a brave new world and people do not tie themselves to the broadcasting schedule nearly as much as they used to. I certainly don't. I can't stand the idea of becoming the couch potato guy who comes home from work and becomes a zombie in front of the TV on the schedule the broadcasters determine. That's why I have Netflix, Hulu, and my own personal digital collection of stuff. I watch when I want to. I was one of the time-shifted viewers of Agents of SHIELD via Hulu. I loved the show. And the fact that my time-shifted viewing isn't very well factored into ratings is a serious problem in the TV industry right now.
It's time for a shift in thinking from the big players in this industry!