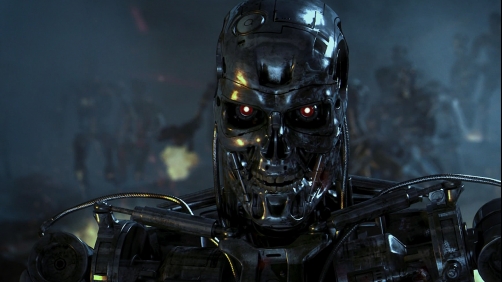 Drew Taylor - The Playlist
Alan Taylor has officially claimed the iron throne. The "Game of Thrones" director, whose big-budget Marvelproject "Thor: The Dark World" opens this fall (the footage we saw at D23 was officially "quite good"), has been named the director of the next "Terminator" film from Annapurna Pictures and Paramount. The next entry in the time traveling cyborgs franchise is scheduled to be released in the summer of 2015, along with every other huge movie ever.
Yeah, here's the thing though:
The new "Terminator" feature, which doesn't have a name or even a subtitle yet, is being written by James Cameron…
Wait! Stop right there! I'm out. I want nothing more to do with this film if James Cameron is invovled. He's the guy responsible for the Avatar thing.