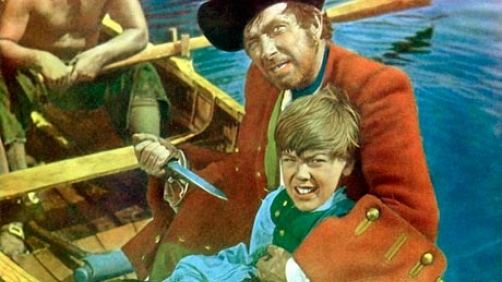 Matt Goldberg - Collider.com
There is a glut of public-domain adaptations in the Hollywood pipelines, but The Fugitive directorAndrew Davis has one that might be worth keeping an eye on. While doing press for The Fugitive's 20th anniversary Blu-ray release, Davis told CraveOnline, "I'm currently putting together a modern version of Treasure Island set in post Katrina Louisiana called Thieves Fortune." For those unfamiliar with the plot of Robert Louis Stevenson's 1883 novel, it centers on Jim Hawkins and a collection of odd characters, and their search for buried treasure on the eponymous island. It's perhaps the most famous of all pirate stories, and has received seventeen film adaptations, with the first adaptation being a silent film in 1918.
I would certainly be intrested in this. I don't remember much about the book now at this advanced age (/sarcasm) but I remember loving the book back in the day. Not to mention, of course, that The Fugitive is a seriously good film so definitely I would be interested to see what he has to offer here.