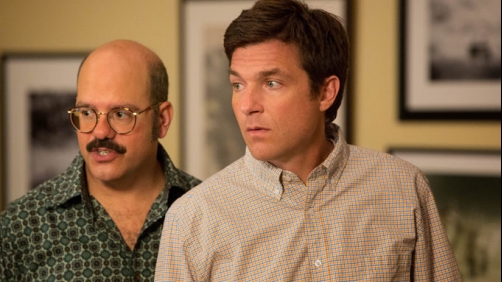 Cain Rodriguez - The Playlist
Reuters reports that Netflix is absolutely confident that AD isn't going anywhere, with honcho Ted Sarandos saying that it's "no question" the series has a permanent home with the streaming giant. And while we last heard that negotiations were ongoing with creator Mitch Hurwitz, the main issue—as always—is the herculean task of bringing the insanely busy cast together again (which was what delayed this year's reunion for so long in the first place).

Speaking with Showbiz411, Hurwitz confirmed that the much-discussed "Arrested Development" movie—which would include John Slattery's Dr. Norman—would be next, followed by a fifth season. Best laid plans and all, so we'll see how this turns out. But, let's just hope we don't have to wait another seven years to see the further misadventures of the Bluths.
It's definitely interesting to watch the progress of the changing media and industry. I'm all for it, even if I'm not the biggest fan of Arrested Development.