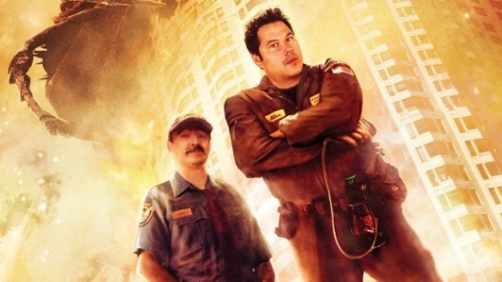 Fizz has been on my case lately for offering my opinion and being hyperbolic about it (I can't see why anyone would see this, it's garbage, it's trash etc.). Well, sorry, right now I'm the only writer here and MovieByte, and I have opinions. And not only that, but I like to be hyperbolic. It's just my style. And I have a bit of hyperbole coming regarding this film. Ready? Here it is.
This film looks like it will be perhaps the worst film of all time. See? Hyperbolic, because it most certainly will not be the worst film of all time. But it does look bad. Seriously I'm just shaking my head. And I'm leaving this trailer here for you to see because it's good for a laugh.
But it does have Greg Grunberg in it, whom I like so, I don't know, should I give it a chance and be sorry?