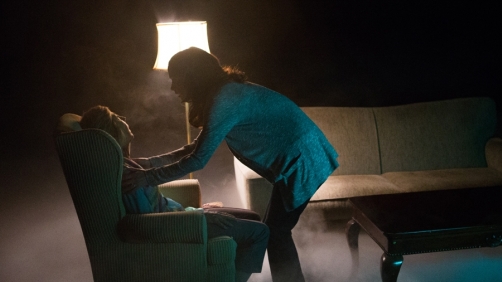 Insidious: adjective, proceeding in a gradual, subtle way, but with harmful effects.
That just about sums up this film if you ask me. You see, I can't help but form opinions about films even if I haven't seen them (I'm sure you've noticed). I have no intention of seeing Insidious Chapter 2. It looks dreadful. That may be partly because I'm not exactly into horror films. But there have been a few here and there that I have liked. The Sixth Sense for instance is considered a horror film. But these days I think Horror films have morphed into something else. And generally, there's a serious "yuck" factor involved that I don't care for.
But I appear to be in the minority for my opinion of Insidious. The rest of you went out in droves to see the film this weekend.
#1 — Insidious Chapter 2
Budget: $5 Million
Totals: $41 Million, Weekend and Total
Weekend 1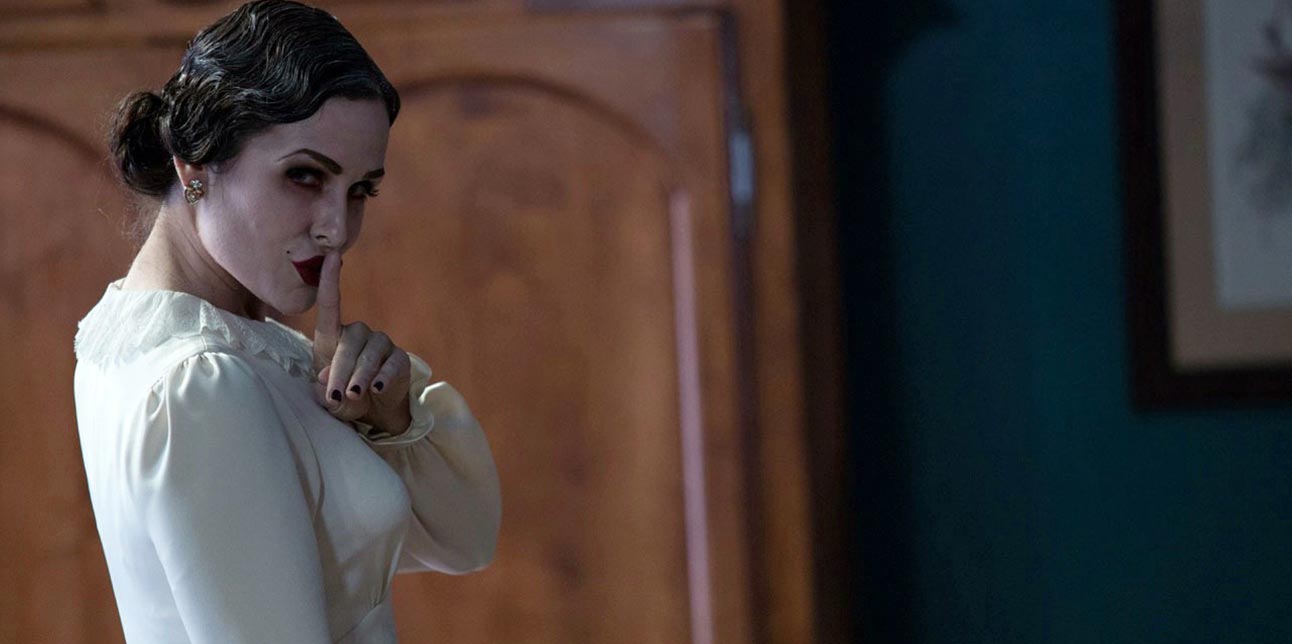 This film looks absolutely dreadful and I am uncertain why anyone would want to see it. But on it's first weekend, it raked in 8 times production budget. Apparently you all liked it. From the time I saw the first trailer I knew that I would not be seeing this film. And this is why I probably need to bring one a few more writers here at MovieByte. Opinions vary, and sometimes I'm certainly on the wrong side of the mainstream opinion.
But wow, seriously, this film looks so bad to me.
---
#2 — The Family
Budget: $30 Million
Totals: $14.5 Million, Weekend and Total
Weekend 1
This film, on the other hand, has a little ways to go to make it even up to production budget. By today's standards it's not like they spent a large chunk of change on it. And yet this poor film barely even made it half-way to "break-even".
I have mild interest in this film but I'm quite certain I'm going to be disappointed. The film has the potential to be good but I have a feeling the pretty much playing everything for laughs and not giving the plot an ounce of gravity. If that's the case, I'm not going to like it too much. But I can guarantee you I would like it better than Insidious. Ugh.
---
#3 — Riddick
Budget: $38 Million
Totals: $7 Million, Weekend / $31.2 Million, Domestic / $22 Million, Foreign / $53.2 Million, Worldwide
Weekend 2
I certainly like this film the best out of this week's top eight offerings. That's not to say I can recommend it because of nudity issues though. But it is easily, in my book, the best of the Riddick films, and even a decent film in its own right in terms of story telling, style, and filmmaking craft. What I do find a little odd is how they completely departed from the story thread left by the previous film and weakly explained the departure away. That was a little odd and almost frustrating. The only reason it wasn't a serious frustration is because I was not heavily invested in the story-line of the previous film.
---
#4 — Lee Daniels' The Butler
Budget: $30 M
Totals: $5.6 Million, Weekend / $100 Million, Total Gross
Weekend 5
This is the obvious big box office hit right now. At $100 Million, I really need to make time to go see it.
---
#5 — We're The Millers
Budget: $37 M
Totals: $5.4 Million, Weekend / $131.6 M, Domestic / $69.7 Million, Foreign / $201.3 Million, Worldwide
Weekend 6
I'm ashamed of my fellow moviegoers and the fact that we've let this film do so well. It's a scandal, and outrage. Come on guys, seriously, I think I'd rather see Insidious. And you know how I feel about that film…
---
#6 — Instructions Not Included
Budget: N/A
Totals: $4.2 Million, Weekend / $26.6 Million, Total Gross
Weekend 3
This film sort of came out of nowhere. It is playing in my area now, but it's a little odd. I'm still not hearing much about it except for seeing it on the box office charts week after week. We still don't know what the production budget is or anything else much about the film. Very odd. According to Rotten Tomatoes, the critics don't like it too much but, as we can see from the box office charts, the audiences are loving it. According to the names involved and some other signs, it appears to be a foreign film picked up by Lionsgate for theater distribution here in the U.S.
---
#7 — Planes
Budget: $50 M
Totals: $3 Million, Weekend / $82.9 Million, Domestic / $55.8 Million, Foreign / $138.7 Million, Worldwide
Weekend 5
It's a bit surprising to me that this film is still on the charts. But looking at the other current offerings, I think that speaks more to the lackluster films available than anything else. I mean come on, it took one of the top eight spots with $3 Million. It's clear Disney knew where to put this mediocre looking film for a good release. It's not breaking any records, but it's doing okay for itself.
---
#8 — One Direction: This Is Us
Budget: $10 M
Totals: $2.4 Million, Weekend / $26.8 Million, Domestic / $31 Million, Foreign / $57.8, Worldwide
Weekend: 3
I will see every other film on this chart, and several below it before I would even consider seeing this film. Let me provide you a quote.
The quality of RogerEbert.com may not be what I had hoped it would be in the wake of Ebert's passing, but I will quote from Christy Lemire writing on RoberEbert.com since I have not seen the film:
With "One Direction: This Is Us," Spurlock becomes a cog in the machinery. In chronicling the juggernaut of the British boy-band during their recent world tour, he presents a piece of propaganda as glossy and managed as similar depictions of The Jonas Brothers and Justin Bieber.

Young, female fans of the fab five probably won't care, and the parents who are forced to accompany them to the theater probably won't mind. The lads are lively and likable, their songs non-offensive and interchangeably poppy. "This Is Us" does what it needs to do for its target audience. But anyone looking for actual substance or insight will be disappointed and maybe even a little bored with its repetitive nature.