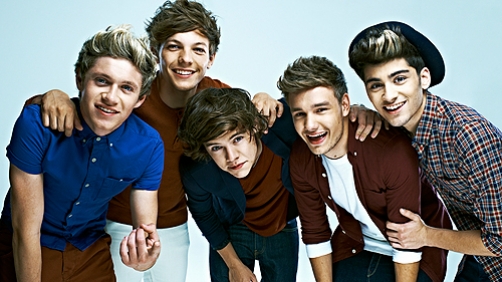 I am silently weeping for humanity… well actually, not so silently. If you are somewhere in the state of Tennessee you can probably hear the wailing. It's quite loud. You may ask why my sensibilities have been offended so. Well, I think it is related the the "direction" the box office has taken.
Seriously, the entire box office right now looks abysmal.
#1 — One Direction: This Is Us
Budget: $10 M
Totals: $17 M, Weekend and Domestic / $14 M, Foreign / $31.5 M, Worldwide
Weekend: 1
Hey, a teen heartthrob pop boy band, I always wanted to know more about them… NOT! I believe this encapsulates everything wrong with the human race, right here. This is it. This explains everything. The quality of RogerEbert.com may not be what I had hoped it would be in the wake of Ebert's passing, but I will quote from Christy Lemire writing on RoberEbert.com since I have not seen the film:
With "One Direction: This Is Us," Spurlock becomes a cog in the machinery. In chronicling the juggernaut of the British boy-band during their recent world tour, he presents a piece of propaganda as glossy and managed as similar depictions of The Jonas Brothers and Justin Bieber.

Young, female fans of the fab five probably won't care, and the parents who are forced to accompany them to the theater probably won't mind. The lads are lively and likable, their songs non-offensive and interchangeably poppy. "This Is Us" does what it needs to do for its target audience. But anyone looking for actual substance or insight will be disappointed and maybe even a little bored with its repetitive nature.
That's about what I would have expected. That fact that it has made $31.5 Million (3 times production budget) is one of the biggest crimes perpetrated against humanity.
---
#2 — Lee Daniels' The Butler
Budget: $30 M
Totals: $14.7 M, Weekend / $74 M, Total Gross
Weekend 3
My general rule of thumb is, if Oprah Winfrey is involved I want nothing to do with it. Fair or not, that's my feeling on the matter. General movie goers seem to disagree however, because this, her latest film, has once again topped the box office for the second weekend in a row.
I don't know what to think though because I didn't hear much about this film until right before it came out and it looks pretty pathetic.
---
#3 — We're The Millers
Budget: $37 M
Totals: $12.6 M, Weekend / $109.5 M, Domestic / $39.5 M, Foreign / $149 M, Worldwide
Weekend 4
Yet more crimes against humanity. Guys, STOP IT! You're just encouraging these bad film. Look, I don't need to see this film to know how terrible it is. This is what's wrong with the film industry — and we the audience are just encouraging more garbage like it. The worldwide total is 4 times the production budget. FOUR TIMES! What has the world come to? Just stop it!
S-T-O-P — new word — I-T!
---
#4 — Planes
Budget: $50 M
Totals: $7.7 M, Weekend / $70.8 M, Domestic / 31.2 M, Foreign / $102 M, Worldwide
Weekend 4
This is a jump up from last week in terms of placement, even if it made slightly less money this week. I still cannot muster up enough "give-a-care" to go see this terrible looking spin-off. Anybody got some spare "give-a-care" about this film they could send my way?
No? Didn't think so.
---
#5 — Instructions Not Included
Budget: N/A
Totals: $7.5 Million
Weekend 1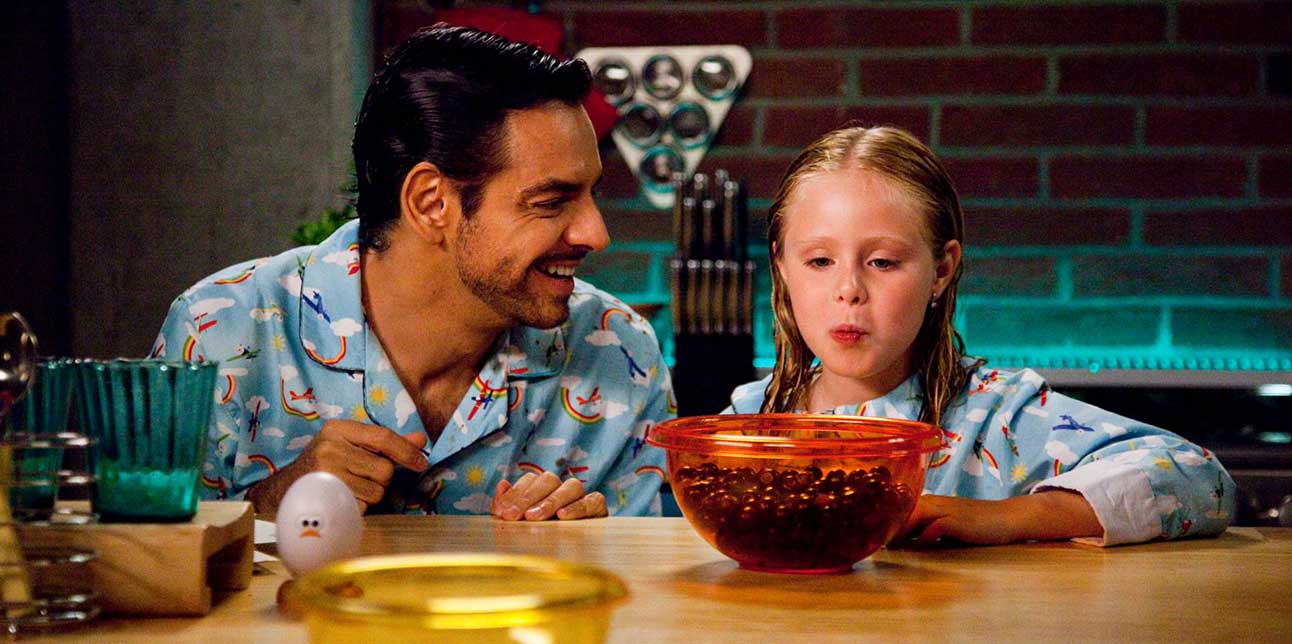 What on earth is this? I really have no idea. But you know the box office is anemic when a film can take the #5 spot with $7.5 Million.
---
#6 — Elysium
Budget: $115 M
Totals: $6.3 M, Weekend / $78.4 M, Domestic / $97.7 M, Foreign / $176.1 M, Worldwide
Weekend 4
Still hanging on, because there's really nothing better to see I suppose. And actually, of the films listed thus far, this is certainly the one I would choose to go see — and I hated it!
---
#7 — The Mortal Instruments: City of Bones
Budget: $60 M
Totals: 5.2 M, Weekend / $22.6 M, Domestic / $9.1 M, Foreign / $31.7 M Total
Weekend 2
This one is fading fast… and it never even got a chance to get started. Not that it deserves any better. This film was one giant mess and I don't remember when I have enjoyed a film less. Actually I do remember, I just try not to (it was Cloud Atlas).
---
#8 — The World's End
Budget: $20 M
Totals: 4.7 M, Weekend / $16.5 M, Domestic / $16 M, Foreign / $32.5 M, Worldwide
Weekend 2
This one sure didn't seem to have much power to stay in the box office for very long either. I have been assured and reassured that this film is far better than I would expect it to be. I still can't get interested.
---
To note: I post the top eight every week, and will sometimes make note here below the top eight, anything that seems worthy of making note of.
Of note this week, Getaway is #9 in it's first week out. It has just a 2% approval rating from critics on Rotten Tomatoes. I cannot remember having ever seen a film rank so low.