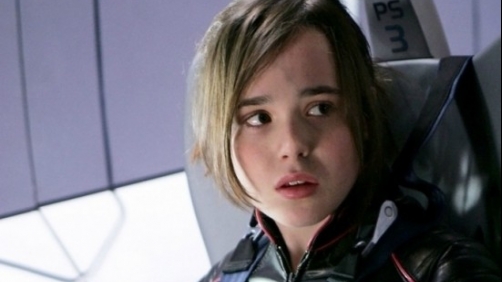 Angie Han - /Film
Seven years after X-Men: The Last Stand, Ellen Page has stepped back into her black leather suit to reprise the role of Kitty Pryde for X-Men: Days of Future Past. And she says she'd be happy to do it again, should Joss Whedon call.

The Avengers director has occasionally floated the idea of a Kitty spinoff movie starring Page, with no results to show for it so far. But should he ever get it off the ground, Page says she'd be "so thrilled" to get involved. Hit the jump to read her comments.

Whedon's affection for the mutant superheroes is well known. While he hasn't worked on any of the movies, he's written for the comic book title Astonishing X-Men. He seems to have a special soft spot for Kitty, whom he's called the "mother" of Buffy Summers.
Man, I could see that being a really good film. And the bit about Kitty Pryde being the "mother" of Buffy, that's pretty cool. But given that Joss is kind of tied up with the Marvel-verse, I can't see this happening soon, unfortunately.
Also, has it really been seven years since The Last Stand? Man, that would mean I've been married for eight years since The Last Stand came out roughly a year after my wife and I were married… oh, right, I guess we have been married for eight years. Time flies.