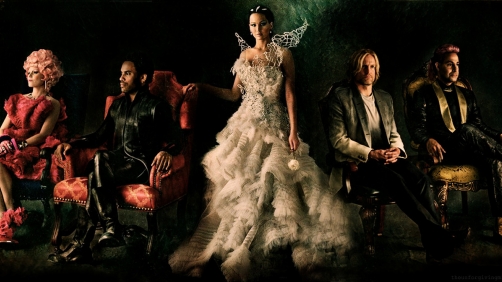 Dave McNary - Variety
Lionsgate's upcoming "The Hunger Games: Catching Fire" is projected to gross $950 million in worldwide box office, according to a new Wall Street analyst's report.

Alan Gould of Evercore predicted that the film, starring Jennifer Lawrence, will gross $375 million domestically and another $575 million internationally. Last year's "The Hunger Games" grossed $408 million in the U.S. and another $283 million overseas.
I don't know how they measure these sorts of things or predict them or whatever before hand, but if this does happen, I think it will be a good thing. I expect this film to be a great film. The first film was pretty fantastic and I had only minor quibbles with it. If this film is as good as the first, I will be quite pleased.