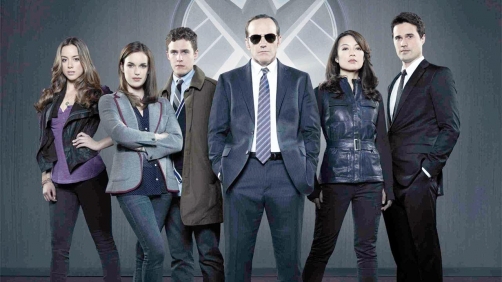 iTunes 'Agents of SHEILD' Page
Joss Whedon, the creative genius behind the feature film "Marvel's The Avengers," one of the highest grossing films of all time, and the iconic television series "Buffy The Vampire Slayer," has co-created Marvel's first television series "Marvel's Agents of S.H.I.E.L.D.," a dynamic, action-packed one-hour drama that brings back Agent Phil Coulson (Clark Gregg) to lead a team of highly skilled agents to investigate extra-normal and super human people and events worldwide. The series begins where the "Marvel's The Avengers" left off. It's just after the battle of New York, and now that the existence of super heroes and aliens has become public knowledge, the world is trying to come to grips with this new reality. Agent Phil Coulson is back in action and now has his eye on a mysterious group called The Rising Tide. In order to track this unseen, unknown enemy, he has assembled a small, highly select group of Agents from the worldwide law-enforcement organization known as S.H.I.E.L.D. (Strategic Homeland Intervention Enforcement and Logistics Division). The S.H.I.E.L.D. team has a mission: To investigate the new, the strange and the unknown around the globe, protecting the ordinary from the extraordinary. Coulson's team consists of Agent Grant Ward (Brett Dalton), highly trained in combat and espionage; Agent Melinda May (Ming-Na Wen), expert pilot and martial artist; Agent Leo Fitz (Iain De Caestecker), brilliant engineer; and Agent Jemma Simmons (Elizabeth Henstridge), genius bio-chemist. Joining them on their journey into mystery is computer hacker Skye (Chloe Bennet).
If you can't wait to start dipping your toes in, head on over to this iTunes page and download the two items they currently have there. And keep your eye on this page, they're likely to post more.
I haven't had a chance to watch yet, but the stuff they have there isn't long and I'll watch it soon.