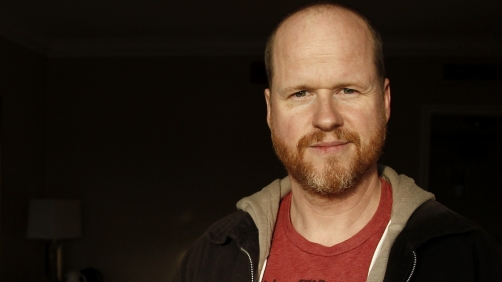 James Poniewozik
You have to subscribe to TIME to read my full column (sorry). But you can read this for free: my full Q&A with Whedon, who I sat down with at the Television Critics Association press tour in August, just after critics saw the SHIELD pilot. We talked about the themes I wrote about in my column, as well as the challenges of adapting the franchise, serving the multiple masters of movies and TV (and the interests of Marvel and ABC), and what it means for little guys to live in a world of gods and Hulks. And it went a little like this:

At what point where you persuaded that this material could be a series as opposed to a movie?

Joss Whedon: I think it was the moment somebody suggested it–the moment [Disney chief executive] Bob Iger saw Item 47, the DVD short directed by Louis D'Esposito. It was brought to me as, "We've crafted this Marvel deal, and we think there's a SHIELD show." And I just went, "Oh yeah, totally. That makes perfect sense." Because SHIELD is fancy but it's not over the top end-of-the-world superhero stuff, it's a little bit more man on the ground. And then: "We think we want Clark [Gregg]." I said, "But will that be a problem for, you know, The Avengers?" If [Agent Coulson] died, we want to honor that and not make that movie retroactively cheesy. So I said, "Well, here's what you do"–and what we did in the pilot was the exact thing I pitched. It's not my first time bringing somebody back to life. It's not my fourth.
Obviously, all of this is recommended reading and you should go read all of it. What I've quoted is just the tip of the iceberg.