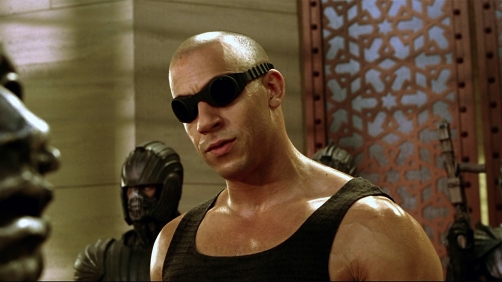 Rob Keyes - ScreenRant
It took 10 years for a sequel to 2003′s Chronicles of Riddick to become a reality and the long journey to its theatrical release involved everything from licensing hurdles and scheduling conflicts to financial woes, but Vin Diesel and David Twohy's passion for the character, and Diesel's motivational social media fanbase helped make the project a reality.

In what Diesel himself describes as a "miracle," Riddick is back and the star hopes it's not just a one-shot and that it's the beginning of a continuation of the film franchise.

In our full Riddick interview with David Twohy, the writer and director confirmed that he and Vin Diesel have it in their minds that the series needs two additional installments to complete the chronicles.
While the film is at the top of the box office this weekend, the box office as a whole is not doing so well, and I'm sure they were hoping for a bigger bang in terms of money. Still, the reception wasn't terrible and I suppose at least one sequel is not off the table at the moment. We'll see.