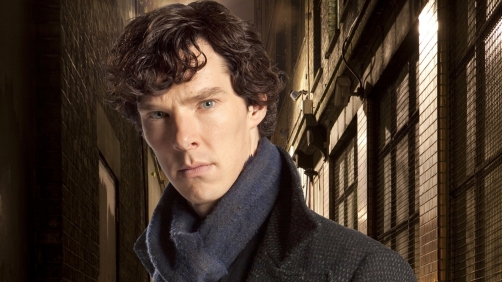 So the question on everyone's mind now is, will Benedict Cumberbatch be in Star Wars, or won't he? If he is, or even if he's in negotiations, he and his are sure downplaying it all.
To all of you ladies and gentlemen, you may feel a little saddened to hear that those rumors aboutBenedict Cumberbatch taking a role in STAR WARS: EPISODE VII are just rumors. While promoting THE FIFTH ESTATE, the actor told Access Hollywood this:

"This is the simple truth. J.J. [Abrams] and I have worked together before. I would love to work with him again. No offer has been made. That is that. And that is that."
So, is "that" really "that"?
Brendon Connelly — BleedingCool.com →
Cumberbatch shows off a very modern kind of movie star candor in this excerpt from the paper's story:
"Of course I'd love to do Star Wars and work with JJ Abrams again because we had such a good time on Star Trek," he says. "But nobody has been cast and there are no offers out to anyone apart from the regulars who are returning. So that's that rumour quashed." Then he adds with a grin: "We'll have to wait and see."

It all comes down to exactly what an "offer" is, of course. Cumberbatch is talking about something final, something that can be agreed to and which will then become contractually binding. That's what this piece of not-quite-jargon means.
So Brendon seems to think it comes down to politics, wording, and playing it coy.
Germain Lussier is of the same mind.
Then there are phrases like "we'll have to wait and see," "nobody has been cast yet," and "there are no offers out to anyone." None of those statements are declarative. He never says "No, I am not going to be in Star Wars." Instead, it sounds more like someone who has something to hide, and is trying to work around the truth.
Whether or not he will or won't be in Star Wars VII is anyone's guess right now but here's mine: I think Cumberbatch has been approached and they are still talking. I think it's all very early stage and of course, the general procedure is to deny all until such time as announcements are ready to go.
Personally, I would love to see the guy in Star Wars VII, as some sort of villain. Some have suggested Admiral Thrawn, but from what I know of him (I've not actually read any books with him in it), I don't know if that's the right way to go or not. But some sort of villainous role would be great.