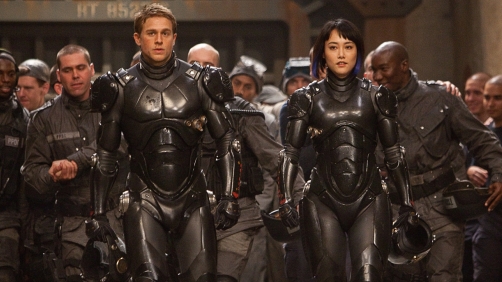 Angie Han - /Film
Much as we like to bemoan the dearth of original ideas in Hollywood, it's clear why the studios prefer to bet big on existing properties. The 2013 box office has been dominated so far by sequels, prequels, remakes, reboots, and adaptations — as was the 2012 box office, the 2011 box office, and so on.

Still, a handful of truly new films manage to break through each year, and this year none has broken through harder than Pacific Rim. While the Guillermo del Toro-directed sci-fi failed to make much of an impression domestically, its worldwide tally is the highest of any live-action movie released in 2013 based on an original idea.
Huh. Funny that. Last time I looked, which was a little while ago, it wasn't exactly top of the pile so I guess it's really creeped up and done well overseas. Now, don't be fooled by my headline or what's being said here. Iron Man 3 is obviously way ahead. But the key point here is that it is hte highest grossing original film.
Still, it is good to see it made some money and that there will likely be a sequel.