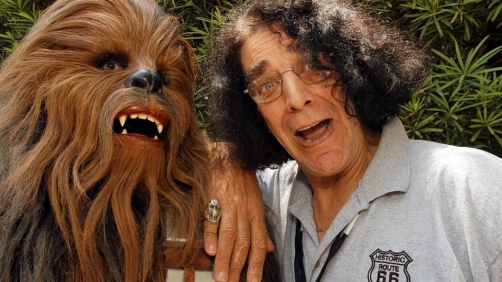 Brendon Connelly - BleedingCool
As Lucasfilm and the filmmakers behind Episode VII launch their casting efforts for what looks very much like a new actor to play Chewbacca, an amazing amount of support has rushed forth for Peter Mayhew, the actor who originated the role in George Lucas' 1977 original.

As we told you earlier in the month, Mayhew isn't in the best of health right now. Complications arising from his gigantism lead to him being unable to stand up straight or walk unassisted.

But he's undergone surgery on his knees and legs, and when the whole healing process has been completed, the doctors say that he should be able to walk again.
...
That film's director, W. Ryan Ziegler dropped me a line to pass on a message from Peter. It's very simple, and it's actually incredibly moving. Succinctly enough, he's said:

I intend to pursue the role of Chewbacca for Episode VII.
I really want him to play the role again and I certainly hope he can. Of course, primarily I want to see the guy well. If that means he can play the role, so much the better.