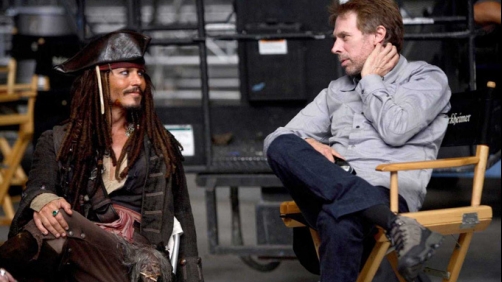 Drew Taylor - The Playlist
The Hollywood Reporter is saying that the film will be delayed well beyond its planned summer 2015 release date, which means it isn't likely to open until the following summer (the 'Pirates' movies aren't really winter fare). Production on the sequel, supposedly titled "Pirates of the Caribbean: Dead Men Tell No Tales," will still start this fall, except later than expected.

It's unclear how much the failure of this summer's "The Lone Ranger" had to do with the delay of 'Pirates 5.' That film featured many of the same creative principles that fuel the 'Pirates' franchise, most notably star Johnny Deppand producer Jerry Bruckheimer, as well as director Gore Verbinski, who helmed the first three 'Pirates' entries. At a reported cost of $250 million, the studio later claimed that it would take a $190 million write down on the project, nearly as much as the studio lost on last year's costly flop "John Carter."

Early reports said that the studio was restructuring the movie's massive budget and removing Bruckheimer's ability to retain final cut.
The thing is, Pirates is a pretty consistent performer so it seems odd that they would not want to move forward with it. Still, I'm not at all convinced I want a 5th Pirates film so maybe all this isn't a bad thing anyway.