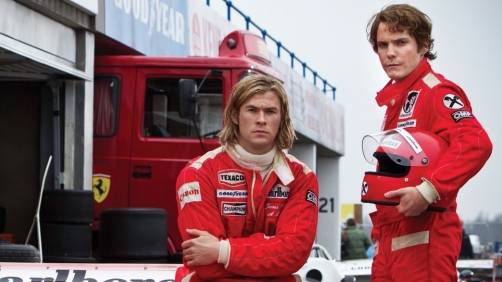 This weekend we have a couple new films, and you might want to get your Baggage, because you might be in a rush while meatballs are raining down around you from a cloudy sky.
One quick note before we dive in, however. I received a complaint on my what to see feature last week, indicating a desire that I offer less opinion and simply list the films that are available. While I love each and every one of you who are my readers and don't want to turn any of you away, I cannot make this site something that it is not. The request rather misses the point of this site. MovieByte is nothing but opinions. This site is nothing if not extremely opinionated on pretty much everything. That was my intent when founding this site was to have a place where opinions on these things could be written. Sometime in the near future, I hope this site will have more than just my opinion, but right now it is pretty much just me. In doing this feature every week, I do want to serve two purposes. I do want it to be a functional list, and I hope people will use it to find a film to see on any given weekend. But I also want to reflect my opinion on the film as well. I'm not super-human so I have not always seen each of these films, but I will almost always have some opinion formed as to whether the film might be worth seeing or not based on what I know. So I try to help in the decision making process with my opinion. However, you are certainly free to simply skim the headlines of this list to find a film you are interested in. I promise I will not be offended.
Well, anyway, here's what you might want to see in theaters this weekend.
New This Weekend
Baggage Claim — PG-13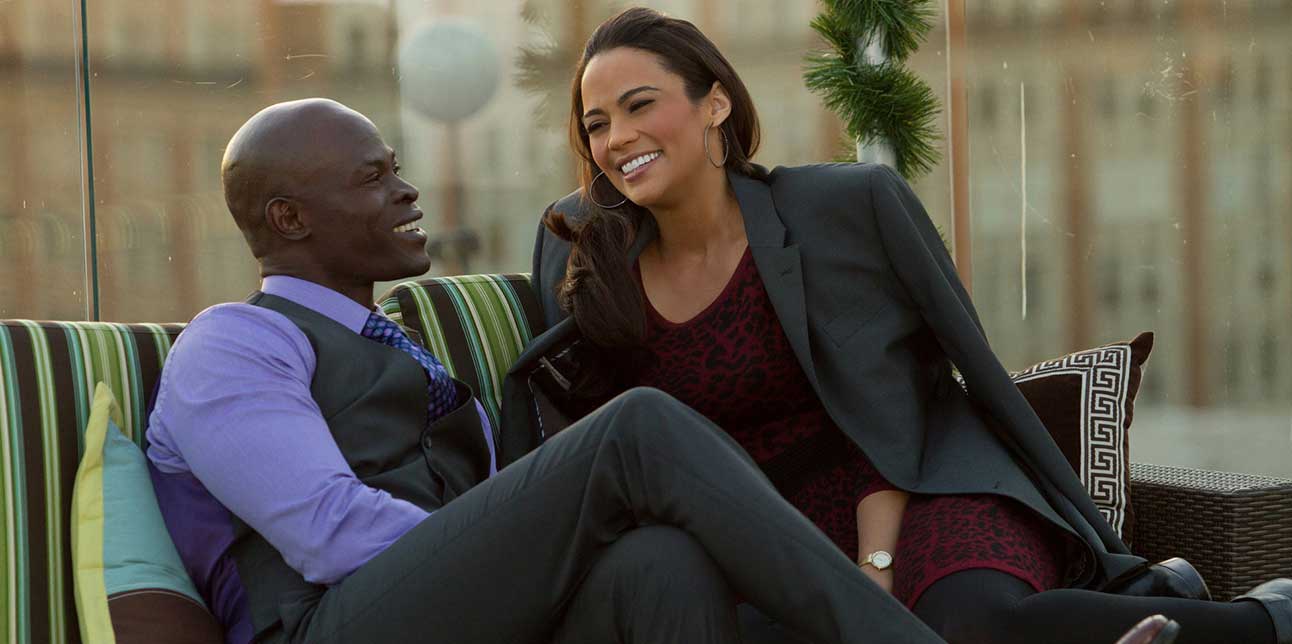 Quite honestly I don't know much about this film other than that it stars Paula Patton. And it has something to do with her character's sister trying to play matchmaker. She's a flight attendant. Basically, it sounds like a pretty typical RomCom. I also know that it has a very low approval rating among critics at just 9% on the tomato meter.
Oh, also, I think that the film's official theater poster may be one of Paula Patton's worst pictures ever. Why they would use that in the promotion of the film is beyong my capability to understand.
I currently have no plans to see this one.
Although she has traveled all over the world, flight attendant Montana Moore (Paula Patton) has yet to find a man with whom she wants to settle down. However, her sister's upcoming wedding and pressure from her often-married mother force her to calculate that she has a month to find a fiance of her own. Montana's best friends and fellow flight attendants conspire to help her re-encounter her exes as they travel across the country, but the right man may be closer than she thinks
1 hr 36 min
PG-13 | sexual content and some language
Cast: Paula Patton, Djimon Hounsou, Derek Luke, Taye Diggs, Jill Scott
Director: David E. Talbert
Genres: Romantic Comedy, Comedy
See or not: Probably not
---
Cloudy with a Chance of Meatballs 2 — PG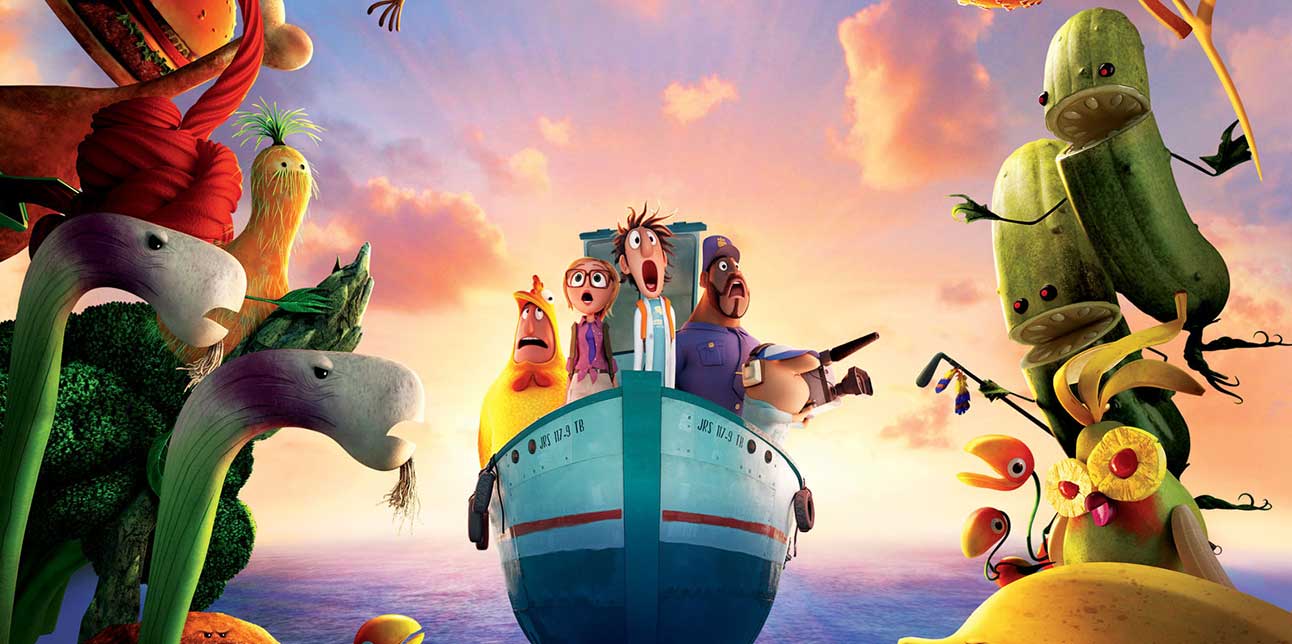 I did not see the first one because, well, quite frankly it looks terrible. While I think there may be some elements of humor in this film I find nothing about what I know of it that compelling to go see.
Cloudy with a Chance of Meatballs 2 picks up where Sony Pictures Animation's mouth-watering comedy left off. Inventor Flint Lockwood thought he saved the world when he destroyed his most infamous invention—a machine that turned water into food causing cheeseburger rain and spaghetti tornadoes. But Flint soon learns that his invention survived and is now creating food-animals – "foodimals!" Flint and his friends embark on a dangerously delicious mission to battle hungry tacodiles, shrimpanzees, hippotatomuses, cheespiders and other foodimals to save the world – again!
1 hr 35 min
PG | mild rude humor
Cast: Bill Hader, Anna Faris, James Caan, Will Forte, Kristen Schaal, Terry Crews, Andy Samberg, Neil Patrick Harris, Benjamin Bratt
Director: Cody Cameron, Kris Pearn
Genres: Animated, Comedy, Family
See or not: Meh
---
Don Jon — R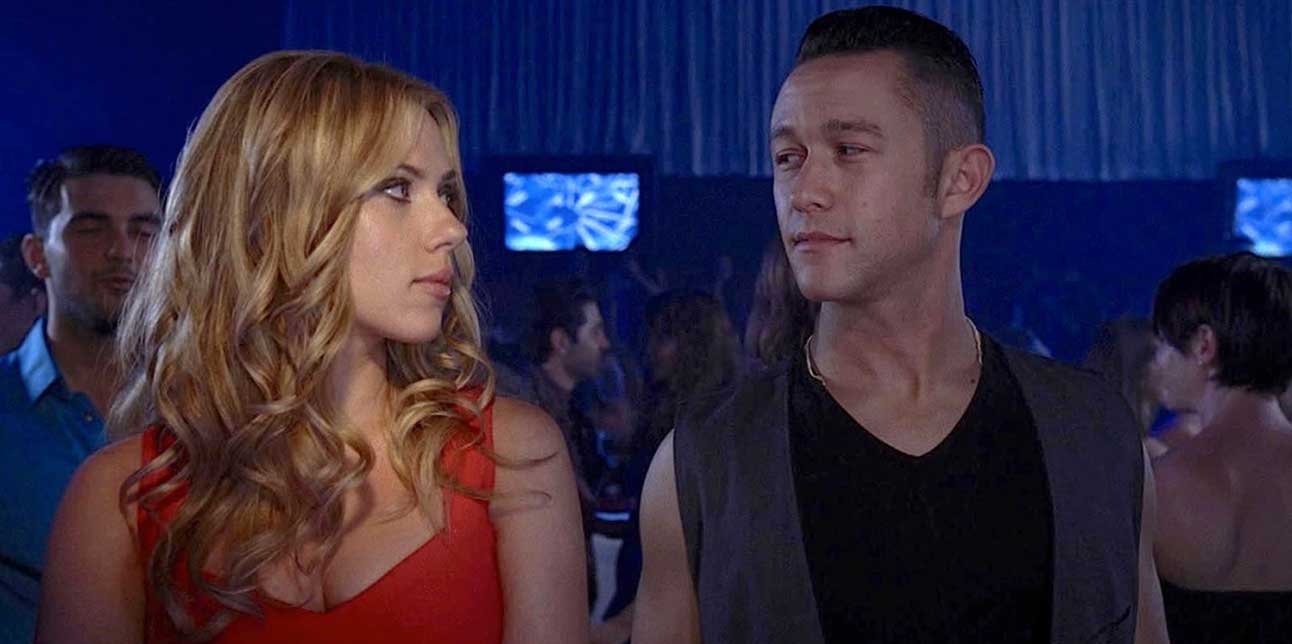 BE WARNED, I'm given to understand that this film features strong graphic nudity and sexual material. Sort of ironic, if expected, given the subject of this film: pornography. There can be no denying that the immediate availability of graphic sexual material and stimuli has had a drastic effect upon our culture. Ostensibly, this film aims to deal with that, though if you ask me, they're just capitalizing on it. I have no intention of seeing this film given how graphic it apparently is.
Jon Martello (Joseph Gordon-Levitt) is a strong, handsome, good old fashioned guy. His buddies call him Don Jon due to his ability to "pull" a different woman every weekend, but even the finest fling doesn't compare to the bliss he finds alone in front of the computer watching pornography. Barbara Sugarman (Scarlett Johansson) is a bright, beautiful, good old fashioned girl. Raised on romantic Hollywood movies, she's determined to find her Prince Charming and ride off into the sunset. Wrestling with good old fashioned expectations of the opposite sex, Jon and Barbara struggle against a media culture full of false fantasies to try and find true intimacy in this unexpected comedy written and directed by Joseph Gordon-Levitt.
1 hr 29 min
R | strong graphic sexual material and dialogue throughout, nudity, language and some drug use
Cast: Joseph Gordon-Levitt, Scarlett Johansson, Julianne Moore, Tony Danza, Brie Larson
Director: Joseph Gordon-Levitt
Genres: Romance
See or not: I have to go with not given what I believe will be unacceptable graphic sexual nudity.
---
Rush — R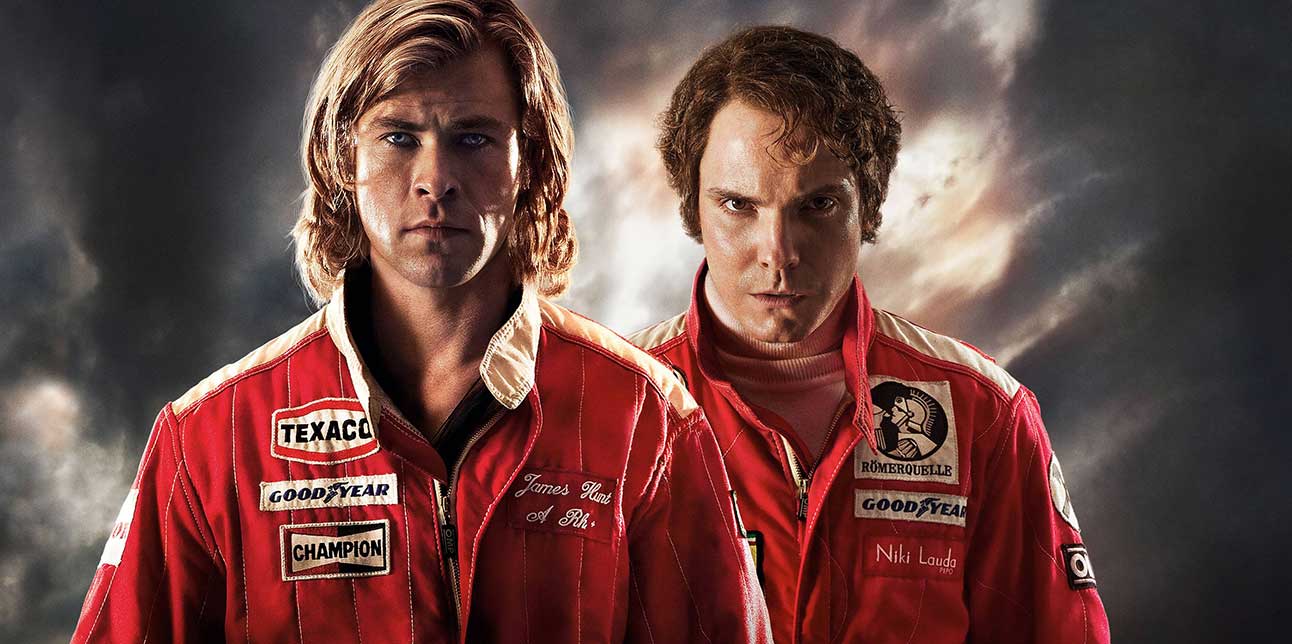 Of the available choices, this is definitely the film I'm going with this weekend. While I'm not particularly all that interested in the subject matter — I certainly don't like car racing in general and always hated it when as a kid my dad would commandeer the TV to watch that stuff — I think there may be a good dramatic story here to tell. There have been several sports movies throughout the years that have surprised me even though I'm not really into sports. I'm hoping for the same thing here.
The epic action-drama stars Chris Hemsworth as the charismatic Englishman James Hunt and Daniel Brühl (Inglourious Basterds) as the disciplined Austrian perfectionist Niki Lauda, whose clashes on the Grand Prix racetrack epitomized the contrast between these two extraordinary characters, a distinction reflected in their private lives. Set against the sexy and glamorous golden age of Formula 1 racing, Rush portrays the exhilarating true story of two of the greatest rivals the world has ever witnessed—handsome English playboy Hunt and his methodical, brilliant opponent, Lauda. Taking us into their personal lives on and off the track, Rush follows the two drivers as they push themselves to the breaking point of physical and psychological endurance, where there is no shortcut to victory and no margin for error. If you make one mistake, you die.
2 hr 3 min
R | sexual content, nudity, language, some disturbing images and brief drug use
Cast: Chris Hemsworth, Daniel Brühl, Olivia Wilde, Alexandra Maria Lara, Pierfrancesco Favino
Director: Ron Howard
Genres: Action/Adventure, Drama
See or not: See (I hope)
---
Still In Theaters
Prisoners — R
As a parent, there's certainly something compelling about the truth behind the story here: how far would you go for your child? There was something that both resonated with me about this film, and also disturbed me. It is obvious that the lengths Jackman went to to get his daughter back are not to be condoned, and the film's message here was good. It was also satisfying to see such a good film that was not a purely action based film and had little to no CGI to help it along. This film was good because of it's story. Of course along the way it had some great cinematography, and it was a good thriller with a good story.
Joe and I talked about the film on The MovieByte Podcast Episode 62 so you may want to tune to to catch that.
How far would you go to protect your child? Keller Dover (Hugh Jackman) is facing every parent's worst nightmare. His six-year-old daughter, Anna, is missing, together with her young friend, Joy, and as minutes turn to hours, panic sets in. The only lead is a dilapidated RV that had earlier been parked on their street. Heading the investigation, Detective Loki (Jake Gyllenhaal) arrests its driver, Alex Jones (Paul Dano), but a lack of evidence forces the only suspect's release. Knowing his child's life is at stake, the frantic Dover decides he has no choice but to take matters into his own hands. The desperate father will do whatever it takes to find the girls, but in doing so, he may lose himself, begging the question: When do you cross the line between seeking justice and becoming a vigilante?
2 hr 33 min
R | Language Throughout, Disturbing Violent Content and Torture
Cast: Hugh Jackman, Jake Gyllenhaal, Melissa Leo, Paul Dano, Maria Bello
Director: Denis Villeneuve
Genres: Drama, Suspense/Thriller
See or not: See
---
The Family — R
This looks mildly entertaining, but I have this feeling it's going to be a pretty foul film and I'm going to be disappointed. I do plan to see it sometime soon, but probably not this weekend.
The Manzonis, a notorious mafia family get relocated to Normandy, France under the witness protection program. While they do their best to fit in, old habits die hard and they soon find themselves handling things the "family" way.
1 hr 51 min
R | Violence, Language and Brief Sexuality
Cast: Robert De Niro, Michelle Pfeiffer, Tommy Lee Jones, Dianna Agron, John D'Leo
Director: Luc Besson
Genres: Action/Adventure
See or not: Probably not going to be great
---
I can't wait to not see this film. It looks unbearably disgusting and stupid. If you go see this, I will deny any knowledge of you.
Small-time pot dealer David (Jason Sudeikis) learns the hard way that no good deed goes unpunished; trying to help some teens, he is jumped by thugs and loses his cash and stash. Now, David's in big debt to his supplier and – to wipe the slate clean – he must go to Mexico to pick up the guy's latest shipment. To accomplish his mission, Dave devises a foolproof plan: He packs a fake family into a huge RV and heads south of the border for a wild weekend that is sure to end with a bang.
1 hr 50 min
R | Crude sexual content, pervasive language, drug material and brief graphic nudity.
Cast: Jennifer Aniston, Jason Sudeikis, Ed Helms, Emma Roberts, Will Poulter
Director: Rawson Marshall Thurber
Genres: Action/Adventure, Comedy
See or not: NOT!
---
Lee Daniel's The Butler — PG-13
My general rule of thumb is, if Oprah Winfrey is involved I want nothing to do with it. Fair or not, that's my feeling on the matter. General movie goers seem to disagree however, because this, her latest film, is doing quite well at the box office.
LEE DANIELS' THE BUTLER tells the story of a White House butler who served eight American presidents over three decades. The film traces the dramatic changes that swept American society during this time, from the civil rights movement to Vietnam and beyond, and how those changes affected this man's life and family. Forest Whitaker stars as the butler with Robin Williams as Dwight Eisenhower, John Cusack as Richard Nixon, Alan Rickman as Ronald Reagan, James Marsden as John F. Kennedy, Liev Schreiber as Lyndon B. Johnson, and many more. Academy Award® nominated Lee Daniels (PRECIOUS) directs and co-wrote the script with Emmy®-award winning Danny Strong (GAME CHANGE).
2 hr 12 min
PG-13 | Thematic Elements, Sexual Material, Language, Disturbing Images, Smoking and Some Violence
Cast: Forest Whitaker, Oprah Winfrey, Cuba Gooding, Jr., Terrence Howard, Alan Rickman, Jane Fonda
Director: Lee Daniels
Genres: Drama
See or not: Possibly See
---
Riddick — R
This is certainly the best film in the franchise, unfortunately I can't recommend it in theaters due to two scenes of nudity. Brief though they may be, I simply cannot recommend that.
As to the story, I find it odd that each installment in the Riddick franchise thus far has been a pretty big departure from what the previous film was. Though this film does get a little closer to what the first film in the franchise was about, it's a major departure from The Chronicles of Riddick and uses none of the story from that film even though it feels like it should be better connected.
Chad wrote a review, and we talked about the film on The MovieByte Podcast Episode 60.
Left for dead on a sun-scorched planet, fugitive Riddick (Vin Diesel) fights for survival against alien predators more lethal than any human he has yet encountered. His only hope for escape is to activate an emergency beacon, but that brings with it a different problem: mercenaries. The first ship carries an especially violent and lethal group; the second is led by a man from Riddick's past. With time running out, Riddick realizes that neither group will leave without his head as trophy.
1 hr 59 min
R | Some Sexual Content/Nudity, Language and Strong Violence
Cast: Vin Diesel, Karl Urban, Jordi Mollà, Matt Nable, Katee Sackhoff, Bokeem Woodbine
Director: David N. Twohy
Genres: Action/Adventure, Sci-Fi/Fantasy
See or not: Unforunately, good as the story is, I have to recommend against because of the nudity.
---
Planes — PG
It is very difficult to come up with words for just how uninterested I am in this film. It may not be from Pixar exactly, but it's in the world of Cars, and while I loved the first one, the second Cars film was a wee bit lacking, and this looks completely devoid of anything that mad Cars good, ever.
From above the world of "Cars" comes "Disney's Planes," an action-packed 3D animated comedy adventure featuring Dusty (Dane Cook), a plane with dreams of competing as a high-flying air racer. But Dusty's not exactly built for racing—and he happens to be afraid of heights. So he turns to a seasoned naval aviator who helps Dusty qualify to take on the defending champ of the race circuit. Dusty's courage is put to the ultimate test as he aims to reach heights he never dreamed possible, giving a spellbound world the inspiration to soar.
1 hr 32 min
PG | Some Mild Action and Rude Humor
Cast: Dane Cook, Julia Louis-Dreyfus, Brad Garrett, Stacy Keach, Teri Hatcher, John Cleese, Val Kilmer, Anthony Edwards
Director: Klay Hall
Genres: Animated, Comedy
See or not: I'm thinking, probably not.
---
Percy Jackson: Sea of Monsters — PG
I saw the first film and it was decent. I love a good fantasy film or book, and this one is not too bad. My wife, who has read the books, did have to fill in a few details here and there that I was confused about because the film seemed to skim over some stuff. But it was not a bad film.
So I'm pleased to report that, though not earth shattering or ground breaking, this is a decent fantasy film and one I think is worth seeing. Joe and I talked about it on The MovieByte Podcast: Episode 57.
Though Percy Jackson (Logan Lerman), the half-human son of Greek god Poseidon, once saved the world, lately he's been feeling less than heroic. However, he doesn't have much time to brood – the magical borders that protect Camp Half-Blood are dissolving, and a horde of mythical beasts threatens the demigods' sanctuary. In order to save Camp Half-Blood, Percy and his friends embark on a journey to the Sea of Monsters – aka the Bermuda Triangle – to find the magical Golden Fleece.
1 hr 46 min
PG | Fantasy action violence, some scary images and mild language.
Cast: Logan Lerman, Alexandra Daddario, Brandon T. Jackson, Nathan Fillion, Jake Abel
Director: Thor Freudenthal
Genres: Action/Adventure, Family, Sci-Fi/Fantasy
See or not: See
---
Elysium — R
I was so very, VERY disappointed by this film. For starters it felt very game-like — power-ups like suites that make you stronger, code that gets downloaded into your brain that you have to take to the final boss level to defeat the bad guys and push the win button. Then there's the magic healing box that cures all (except that one time when that didn't work well for the plot). I've gotta tell you, I think Neill Blomkamp has a lot of potential, but he needs some serious writing help. The poor guy can't write himself out of a wet paper bag.
And what was with Jodie Foster? Bad acting, bad dialog, and she had almost nothing to do in this film. I could go on and on about the things I hated about this film, but you should really just go listen to The MovieByte Podcast, Episode 56 where I talked about it with Mike Fissel. There you can hear the full scoop on why I think this film is so bad. Corey also wrote a review of the film for us here on MovieByte, so be sure to check that out.
In the year 2159, humanity is sharply divided between two classes of people: The ultrarich live aboard a luxurious space station called Elysium, and the rest live a hardscrabble existence in Earth's ruins. His life hanging in the balance, a man named Max (Matt Damon) agrees to undertake a dangerous mission that could bring equality to the population, but Secretary Delacourt (Jodie Foster) vows to preserve the pampered lifestyle of Elysium's citizens, no matter what the cost.
1 hr 49 min
R | Strong bloody violence and language throughout
Cast: Matt Damon, Jodie Foster, Sharlto Copley, Alice Braga, Diego Luna
Director: Neill Blomkamp
Genres: Action/Adventure, Drama
See or not: Not