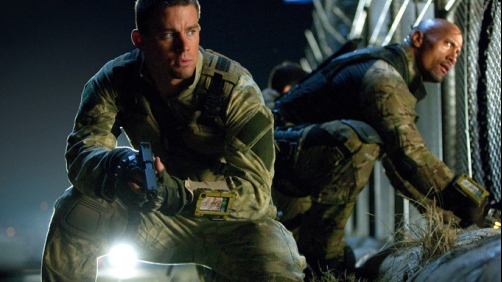 Drew Taylor - The Playlist
Apparently the admirably goofy "G.I. Joe: Retaliation" made enough money that Paramount and Hasbro are going back to the based-on-a-line-of-popular-action-figures well one more time; they've just hired Evan Daugherty, the screenwriter behind last summer's "Snow White and the Huntsman," to pen "G.I. Joe 3." Paramount was impressed with the work Daugherty did getting their "Ninja Turtles" screenplay into fighting shape (sorry, couldn't resist). 'Retaliation' director Jon M. Chu returns as director. As of now, a silly subtitle has yet to be decided on.
Snow White and the Huntsman was a pretty good film, but I'm not sure any writer, director, or any combination thereof can rescue the G.I. Joe franchise for the horrible state it is in now.