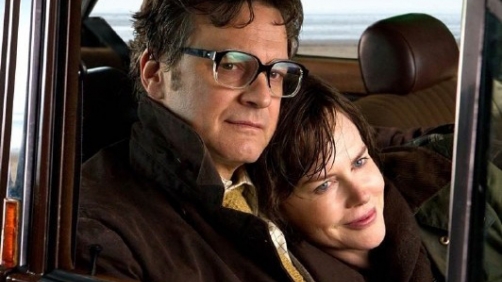 This one actually looks pretty good. It hasn't been garnering much buzz around these parts, and I've only just now heard of it, but I can assure you that I hope to see this when it comes to general audiences in the U.S.
The film stars Colin Firth, Nicole Kidman, and Stellan Skarsgard. Firth plays Lomax, a man who was captured in Signapore and forced into a Japanese POW camp, where he was made to work on the Thai-Burma Railway. Kidman plays his wife, who wants to get to the bottom of her husband's suffering and Skarsgard is a fellow survivor of the ordeal.
Watch the trailer and see if it doesn't look compelling.