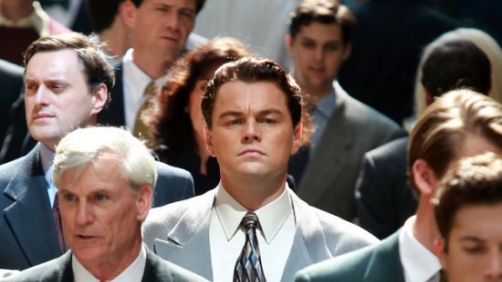 Germain Lussier - /Film
Nothing is official yet, but multiple outlets are reporting Martin Scorsese's upcoming film The Wolf of Wall Street is highly unlikely to hit its November 15, 2013 release date.

The film stars Leonardo DiCaprio, Matthew McConaughey, Jonah Hill, Kyle Chandler and Jean Dujardin, and rumor has it Scorsese recently turned in a near-three hour cut and needs to slim it down closer to two. That'll take some time, and that time will likely mean the film misses the 2013 Oscar race.
Yikes. A three hour cut? Yikes. Well, I guess Scorsese thinks he's got a story worth telling there or something, but I can think of very few films over two hours that deserve to be so. Make some hard decisions, cut the thing down, and they'll have a better film for it. I suppose it is a bummer for them that they'll miss the Oscar season though…