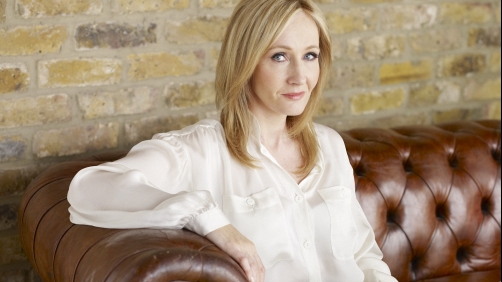 Andrew Sims - Hypable
Warner Bros. has announced a new Harry Potter-related film series based in the world of Fantastic Beasts and Where to Find Them.

The Fantastic Beasts and Where to Find Them movie will be an "original story and will mark Rowling's screenwriting debut. It is planned as the first picture in a new film series."

What's more, the series will focus on the author of Fantastic Beasts and Where to Find Them, Newt Scamander. According to Rowling, the first film will be set 70 years before the first Harry Potter book in New York.
Wow. So um, hmm. Okay.
I don't know whether to be excited about this or not. On the one hand, anything in the same world as Harry Potter is something I want. On the other hand, I wanted more Harry, Ron, Hermione, and Ginny. But, I'd be shocked if that ever happened, and I wouldn't actually expect it to be that good if it did happen. So, I'm a bit torn by this.
I really don't know what story they might tell here, but my faith in Rowling as a writer is pretty high so maybe I should up my expectations a little.
This gif really helps sum up my feelings: