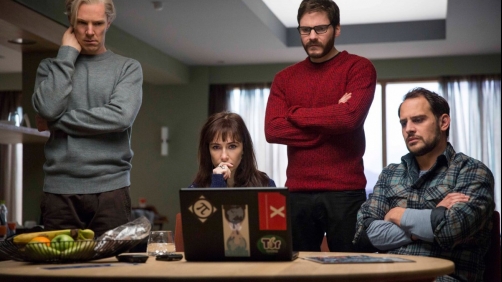 WikiLeaks has posted what it calls a "mature version" of the screenplay to Bill Condon's Julian Assange film The Fifth Estate, adding that it was "obtained at a late stage during the principal photography of 2013."

The script was posted last Friday after the film's world premiere in Toronto, but before its wide theatrical release. Along with it, the site included a 4,000-word essay attempting to discredit the film, which stars Benedict Cumberbatch in the role of WikiLeaks founder Assange, and Daniel Bruhl as ex-WikiLeaks employee Daniel Domscheit-Berg.

In the essay, WikiLeaks describes The Fifth Estate as completely inaccurate, calling it "fiction masquerading as fact" and noting that "most of the events depicted never happened, or the people shown were not involved in them."
Well, that's a bummer to hear.