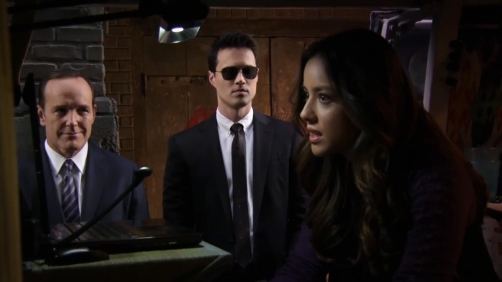 Russ Fischer - /Film
In the aftermath of the events chronicled in the feature film Marvel's Thor: The Dark World, Coulson and the Agents of S.H.I.E.L.D. pick up the pieces–one of which threatens to destroy a member of the team.

This one airs November 19, with Jonathan Frakes (Star Trek: The Next Generation) directing and guest stars such as Peter MacNicol, Michael Graziadei, Erin Way, Toby Wilson, Alex Neustaedter, and Sylvia Brindis.
Sounds good to me. I've found Frakes to be a pretty good director. I liked both of his Star Trek films (haters of Insurrection can just deal with it), and he's directed several television episodes that I have enjoyed including several episodes of Burn Notice. So this should be good. Not to mention the movie tie in should be great!