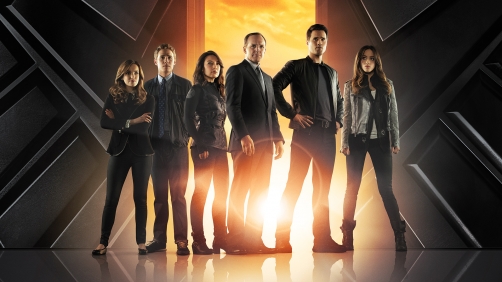 Brendon Connelly - BleedingCool
Set to air on December 10th will be The Bridge, listed as the first in a two part story. Looking at the roster of returning actors you'll see that J. August Richards, Ajani Wrighster, Cullen Douglas and Ruth Negga are all scheduled to return.
I've never been unhappy with the show yet. Indeed, it's one of the highlights of my week. But even as I'm happy with it, I see room to grow and more potential for the show so I'm excited to seem the start to pull an wider story arc together and to bring back some characters we've already met and almost forgotten about.
In a shocking cliffhanger episode, Coulson takes the war back to Centipede, and this time he brings in Mike Peterson for some super-soldier support. As they get closer to the truth, startling secrets are revealed and an unexpected twist threatens the team.

Guest starring on The Bridge are also Ajani Wrighster as Ace, Ruth Negga as Raina, Rick Malambri as Brian Hayward, Molly McCook as Laura Hayward, Cullen Douglas as Edison Po, Rico Devereaux as prison guard and Albert Marrero Jr. as trainer.
Here's the promo trailer for part 1: