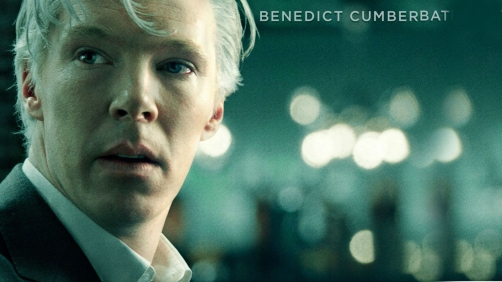 Laura Hertzfeld - Entertainment Weekly
By all accounts, The Fifth Estate — Bill Condon's movie about WikiLeaks mastermind Julian Assange, starring Benedict Cumberbatch — was a box office disaster. After a lukewarm reception at Toronto and opening to mixed reviews last month, the film has only made a little over $3 million since its Oct. 18 release. Director Condon told EW he blames the lackluster response on Assange.

"We were all so excited [around the release date] because it was just in the news recently, but the opposite might be true, that it simply wore out its welcome and that there is something about Assange. I do think there's something about him that does not suggest an evening's entertainment," Condon said.

Assange has reportedly called the unauthorized biopic "a massive propaganda attack," and even urged Cumberbatch to quit the film.

The director, who is currently staging a reboot of the 1997 musical Sideshow at the La Jolla Playhouse near San Diego, Calif., admitted that he was shocked by the sheer lack of audience.
As much as I did not like this film, I too am somewhat shocked, and mostly just upset that the film had no audience. The lack of audience is not because the film is bad. No, it's a simple lack of interest on the movie-going public's part. This is what upsets me. The topics this film addresses are important ones that we need to be paying attention to. It is distressing that no one cared and no one saw this film.