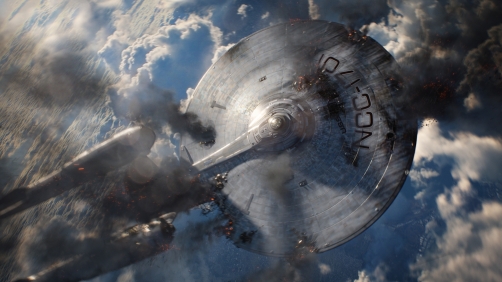 Matt Wright - TrekMovie
In an article released by The Hollywood Reporter earlier this fall titled "Summer Box Office Fallout: Studios' New Fear of the $200 Million Tentpole" there was a little bit about Trek 3′s (and the previous Trek movie's) production costs.
...
Paramount also will look to save money on another Star Trek — a franchise, but not quite in the top tier. This summer's $190 million production Star Trek Into Darkness has earned over $462 million worldwide; its international haul has exceeded expectations at $234 million, but domestically, its $228.5 million hasn't matched the first film. Whereas the first two were shot in L.A., the next will be filmed in a more tax-friendly location. "We're making it for what it should have been shot for last time if we had made it outside of L.A., which we would have done except that [director J.J. Abrams] didn't want to," says a studio source. "That was a $20 million issue."
I'm actually in favor of this. The last major budget reduction to the franchise resulted in the yet to be dethroned best Star Trek film made. While I enjoyed Star Trek Into Darkness quite a lot, there were still things about J.J.'s style, and the bid budgeted-ness of it that annoyed me.