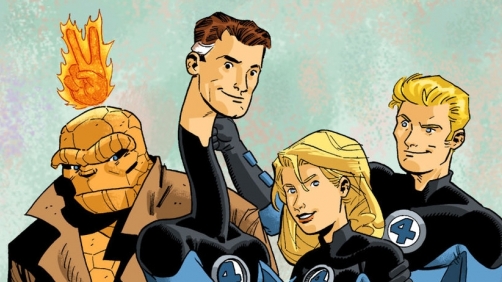 Mark Julian - ComicBookMovie.com
According to ComingSoon.net, Fox's Fantastic Four reboot will begin filming in Baton Rouge this March. Originally, the film was scheduled to begin shooting this past June in Vancouver. Recently, the film had its release date pushed back to June 19th, 2015 from its original release of March 6, 2015. There's quite a bit of speculation that the push was to accommodate Michael B. Jordan's filming schedule. It's said that he's director Josh Trank's only choice for the Johnny Storm aka Human Torch. Miles Teller is said to be the frontrunner for Reed Richards aka Mr. Fantastic. There have been quite a few young actresses said to be in the mix for Susan Storm aka Invisible Woman. One role that's had very little chatter is that of Ben Grimm aka The Thing. There hasn't been a single name associated with the role.
Ugh. I'm still not the least bit interested in this reboot. I mean it's only been a couple years since the last film. What's the deal with rebooting things before the presses for the previous film even have time to cool off?