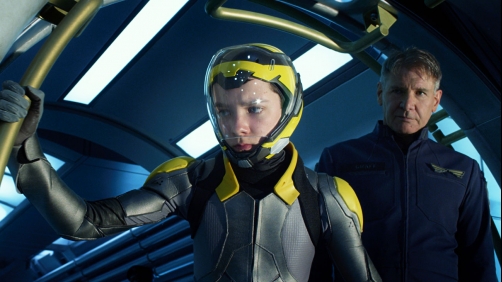 James Bean - Hypable
"When you're just looking at it on the page and you read 'he kicks the crap out of Stilson,' they say 'Gavin what are you doing? This has got to get a PG-13 rating, and you're putting violence, don't you know what the issue of bullying is?' And I say 'Yeah I do, I'm going to speak to that issue.' He knows that he goes too far and we couldn't shy away from that."

In fact, Hood says that it was this attention to the spirit of the story that attracted the mostly veteran cast to Ender's Game. Instead of focusing on the flashy effects and the super-cool technology at hand, they were excited to be a part of a story that would arouse young and inquiring minds to finally ask the big questions.
I saw this film this past weekend, and regardless of any problems I may have with the film, I did enjoy it, and for this reason — that much of the core of the story is there and that they did address some issues in the same way as the book.