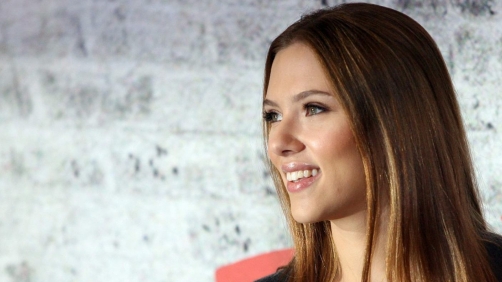 Anthony Breznican - Entertainment Weekly
The vocal performance by the actress in Spike Jonze's new romantic drama Her has been ruled ineligible by the Hollywood Foreign Press Association for a supporting actress bid, according to sources close to the submission process. The final decision came today after an appeal from distributor Warner Bros.

Just last week, the Rome Film Festival gave Johansson its Best Actress award for the film.

In the Her, which opens in limited release Dec. 18, Joaquin Phoenix plays a meek man in the near future who falls in love with the artificial intelligence program who helps run his computer operating system — and thus his life. "She" is named "Samantha," and is voiced by Johansson as a kind of advanced, self-aware, and soulful version of Siri.
What the actual heck? Why can't a vocal performance be recognized. I can think of many instances in which a vocal performance makes (or breaks) a film. This seems incredibly stupid and short-sighted. And I say this without having yet seen the film.
Since her performance is acceptable for the Oscar and SAG Awards, the Globes' refusal to consider her work in Her is likely to provoke more argument about whether awards-season groups are too rigid about what they choose to recognize.
As it should.