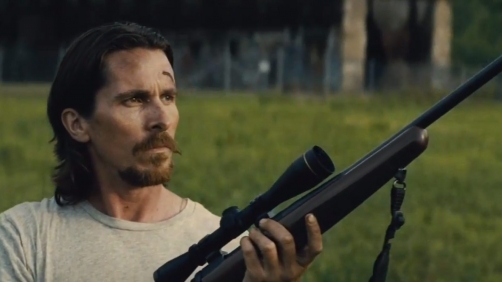 The first trailer I saw for this film had a particularly sort of almost indy quality about it. I'm not sensing that in this trailer.
I'm still undecided about whether I think this film will be any good or whether it's just going to have a lot of blood guts and gore and not a really good story behind it. They certainly want us to think they've got a good story, and maybe there's one there. But it's definitely going to be violent. It does have quite the cast: Christian Bale, Zoe Saldana, Woody Harrelson, and Willem Dafoe. Ridley Scott is also producing (though he just turned out a stinker with The Counselor from what I understand — it didn't wind up looking that great to me and I skipped it).
The film is supposed to be out on December 6th but I'm thinking that must be a limited release. I can't find any info for it playing anywhere around Nashville. It's a tad early but normally by now there's at least info about it. We'll see.