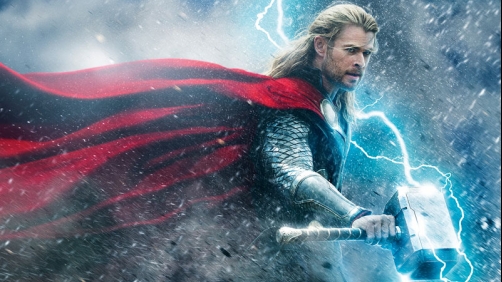 Woo hoo! This weekend brings us plenty of shiny new things to see. Of course our favorite hammer wielding Norse "God" comes back to the big screen in Thor: The Dark World. About Time goes to wide release and while I think it might be a bit cheesy for me, I do think there's something there for the right audience. The Book Thief looks really, really good. I almost wish we were talking about it next week on The MovieByte Podcast rather than Thor: The Dark World but it's in limited release this weekend and not playing in my area, but we'll get to it soon enough. And How I Live Now is also in limited release.
New This Weekend
Thor: The Dark World — PG-13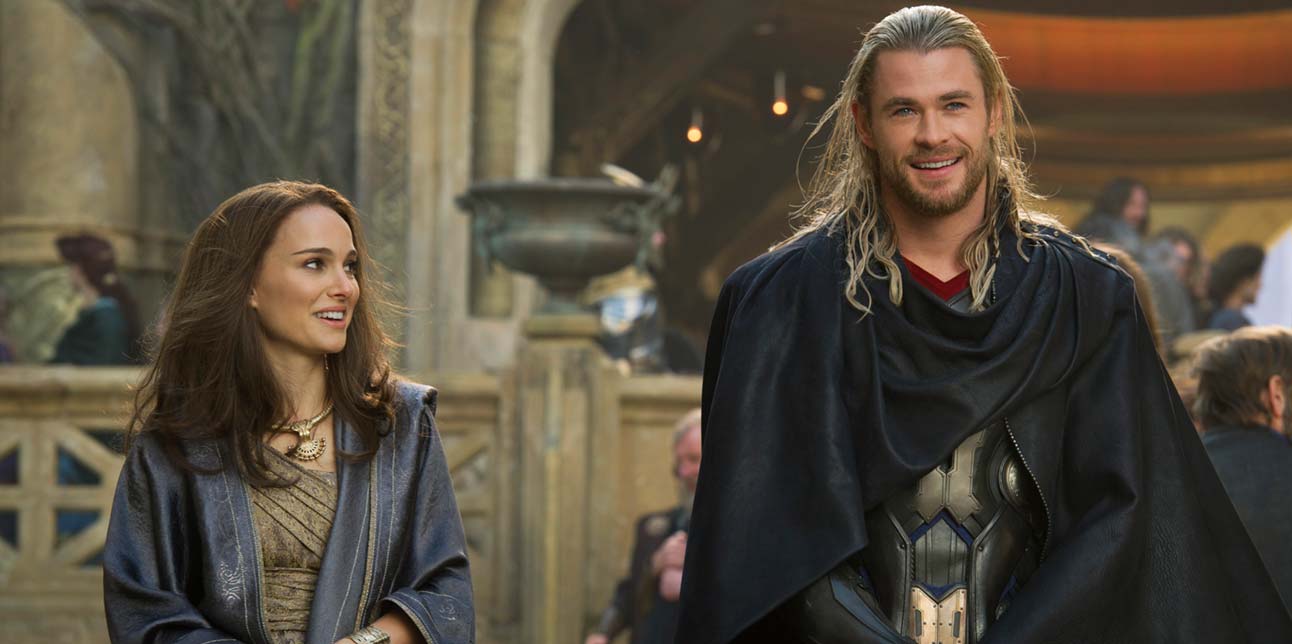 This is obviously going to make a lot of money, even if it's not great. But I think it's going to be pretty great. I don't believe a word of this negative critical review that it's getting. I think expectations for Marvel films have been raised way above anything anyone could ever deliver. Point is, I'm looking forward to this one. I didn't particularly care for the first Thor film, and I think this one will deliver a better experience.
Marvel's "Thor: The Dark World" continues the big-screen adventures of Thor, the Mighty Avenger, as he battles to save Earth and all the Nine Realms from a shadowy enemy that predates the universe itself. In the aftermath of Marvel's "Thor" and "Marvel's The Avengers," Thor fights to restore order across the cosmos…but an ancient race led by the vengeful Malekith returns to plunge the universe back into darkness. Faced with an enemy that even Odin and Asgard cannot withstand, Thor must embark on his most perilous and personal journey yet, one that will reunite him with Jane Foster and force him to sacrifice everything to save us all.
1 hr 51 min
PG-13 | some suggestive content and intense sci-fi action/violence
Cast: Chris Hemsworth, Natalie Portman, Tom Hiddleston, Stellan Skarsgård, Idris Elba
Director: Alan Taylor
Genres: Action/Adventure, Sci-Fi/Fantasy
See or not: See
---
The Book Thief — PG-13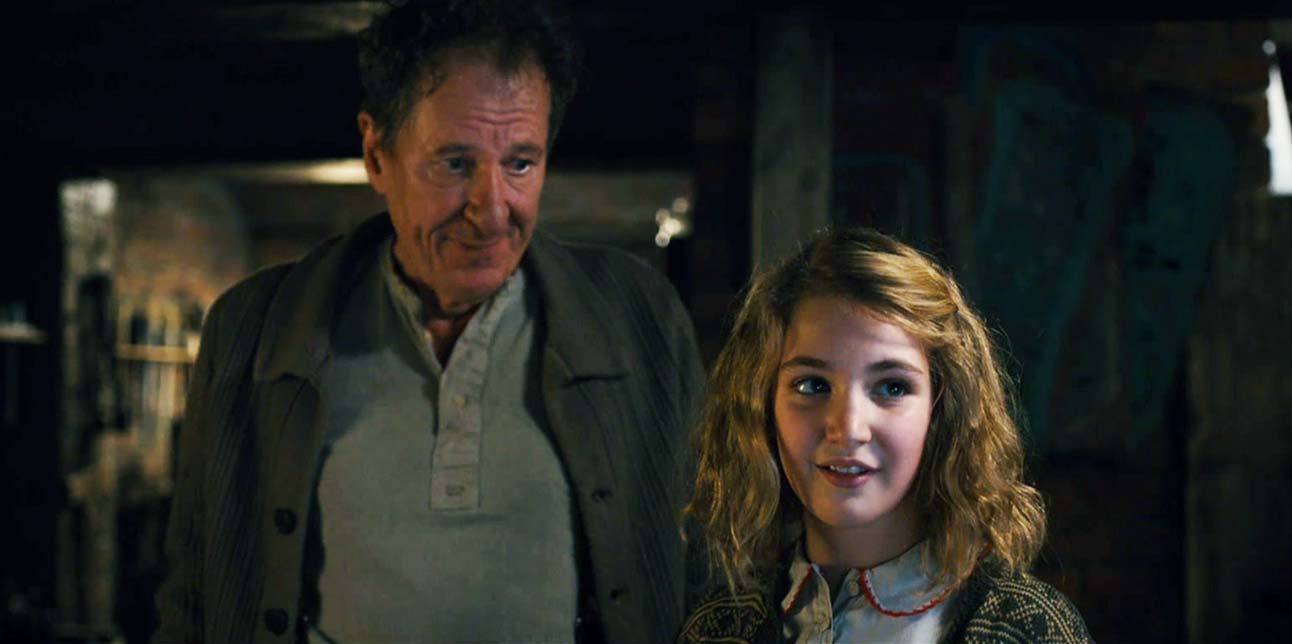 This looks extremely good. There's no doubt that the filmmakers certainly had their eyes on an Oscar in this film, and if the trailers are any indication I'll be surprised if it doesn't get very close. While this film can certainly be classified as a WWII film given the subject matter, this does not look like your ordinary fare. The basic premis: during WWII, a young girl is living with her foster parents outside Munich, and they must hide a Jewish refugee in their home. And another goody, it's scored by none other than John Williams.
If it's in your area this weekend I think this one is a no brainer (related: why is it so hard to figure out just how many theaters and what city these limited releases are showing in?).
In 1938, young orphan Liesel (Sophie Nélisse) arrives at the home of her new foster parents, Hans (Geoffrey Rush) and Rosa (Emily Watson). When Hans, a kindly housepainter, learns that Liesel cannot read, he teaches the child the wonders of the written language. Liesel grows to love books, even rescuing one from a Nazi bonfire. Though Liesel's new family barely scrape by, their situation becomes even more precarious when they secretly shelter a Jewish boy whose father once saved Hans' life.
2 hr 7 min
PG-13 | Some Violence and Intense Thematic Material
Cast: Sophie Nelisse, Geoffrey Rush, Emily Watson, Ben Schnetzer, Nico Liersch
Director: Brian Percival
Genres: Drama
See or not: See!
---
How I Live Now — R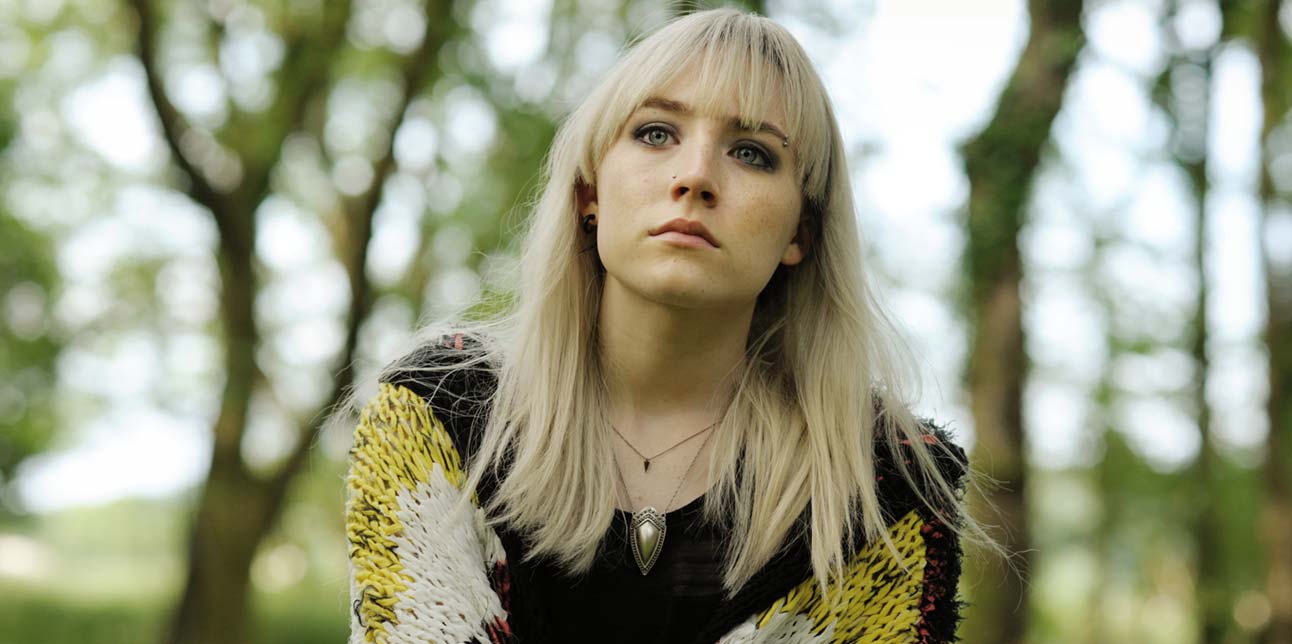 I'm not completely certain about this film just yet. I do hope to see it sometime soon because it looks like it could be good. I'll admit the trailers and things for it have a bit of a strange tone, but I do think there's the possibility of a good film here. And I've enjoyed Saoirse Ronan as an actress so there's that going for the film too.
Set in the near-future UK, Ronan plays Daisy, an American teenager sent to stay with relatives in the English countryside. Initially withdrawn and alienated, she begins to warm up to her charming surroundings, and strikes up a romance with the handsome Edmund (George MacKay). But on the fringes of their idyllic summer days are tense news reports of an escalating conflict in Europe. As the UK falls into a violent, chaotic military state, Daisy finds herself hiding and fighting to survive.
1 hr 41 min
R | for violence, disturbing images, language and some sexuality
Cast: Saoirse Ronan, George McKay, Tom Holland, Harley Bird, Anna Chancellor
Director: Kevin Macdonald
Genres: Drama
See or not: See (I hope)
---
About Time — R
So this looks like an extremely cheesy, and yet fun and somewhat lovable film. Ultimately I think it will be too cheesy for me. And it's a RomCom, which is always a mixed bag and RomComs are usually either pretty good, or really bad. I don't plan to watch it, but if any of y'all see and and like it, do let me know.
When Tim Lake (Domhnall Gleeson) is 21, his father (Bill Nighy) tells him a secret: The men in their family can travel through time. Although he can't change history, Tim resolves to improve his life by getting a girlfriend. He meets Mary (Rachel McAdams), falls in love and finally wins her heart via time-travel and a little cunning. However, as his unusual life progresses, Tim finds that his special ability can't shield him and those he loves from the problems of ordinary life.
2 hr 4 min
R | Language and some sexual content
Cast: Tom Hughes, Domhnall Gleeson, Rachel McAdams, Bill Nighy, Tom Hollander, Lindsay Duncan, Margot Robbie, Lydia Wilson, Vanessa Kirby, Joshua McGuire, Richard Cordery, Will Merrick, Clemmie Dugdale
Director: Richard Curtis
Genres: Romantic Comedy, Sci-Fi Comedy, Comedy
See or not: Probably Not.
---
Kind of New
12 Years a Slave — R
Finally! While the film is technically still in limited release it is finally showing in the Nashville area and I'm going to go ahead and mention it because it looks like a good one to see! The films about America's dark period of slavery seem to be making the rounds these days, but this one does look like it has the potential to be good. There's no denying that slavery happened and it was evil. And many of these stories can be compelling.
In the years before the Civil War, Solomon Northup (Chiwetel Ejiofor), a free black man from upstate New York, is kidnapped and sold into slavery in the South. Subjected to the cruelty of one malevolent owner (Michael Fassbender), he also found unexpected kindness from another, as he struggled continually to survive and maintain some of his dignity. Then in the 12th year of the disheartening ordeal, a chance meeting with an abolitionist from Canada changed Solomon's life forever.
2 hr 14 min
R | violence/cruelty, some nudity and brief sexuality
Cast: Chiwetel Ejiofor, Michael Fassbender, Brad Pitt, Benedict Cumberbatch, Paul Giamatti, Sarah Paulson, Paul Dano
Director: Steve McQueen
Genres: Drama
See or not: See
---
Still In Theaters
Ender's Game — PG-13
While this film has some pacing problems, I did enjoy it quite a lot. I guess I made the "mistake" of reading the book first and that sort of ruins any film adaption thereafter I suppose. But the essentials of the plot from the book are in place here in the film, and seeing the elements of the book either as I had imagined them, or sometimes even better is always awesome. And Asa Butterfield knocks this one out of the park, as do Harrison Ford and Hailee Steinfeld.
I wrote a review which you might want to check out. And we'll be talking about it on The MovieByte Podcast tonight, and that episode will post on the website tomorrow.
In the near future, a hostile alien race has attacked Earth. If not for the legendary heroics of International Fleet Commander Mazer Rackham, all would have been lost. In preparation for the next attack, the highly esteemed Colonel Hyrum Graff and the International Military are training only the best young minds to find the future Mazer. Ender Wiggin, a shy but strategically brilliant young leader, is recruited to join the elite. Arriving at Battle School, Ender quickly and easily masters increasingly difficult challenges and simulations, distinguishing himself and winning respect amongst his peers. Ender is soon ordained by Graff as the military's next great hope, resulting in his promotion to Command School. Once there, he's trained by Mazer Rackham himself to lead his fellow soldiers into an epic battle that will determine the future of Earth and save the human race.
1 hr 54 min
PG-13 | thematic material, some violence and sci-fi action
Cast: Harrison Ford, Asa Butterfield, Ben Kingsley
Director: Gavin Hood
Genres: Action/Adventure
See or not: See!
---
Gravity — PG-13
Wow, what an amazing film. There is barely any way I can do it justice here in just a couple short paragraphs. It was majestic, frightening, and intense, with great visual story telling, and a refreshingly short runtime — it was as long as it needed to be and no longer. Sandra Bullock pulled off the performance of a career here as well. She was nothing short of amazing.
In short this film is fantastic and you must see it! Be sure to check out my review of the film, and listen to Episode 64 of The MovieByte Podcast where Chad and I discuss the film.
Dr. Ryan Stone (Sandra Bullock) is a medical engineer on her first shuttle mission. Her commander is veteran astronaut Matt Kowalsky (George Clooney), helming his last flight before retirement. Then, on a routine space walk, disaster strikes – the shuttle is destroyed, leaving Ryan and Matt stranded in deep space with no link to Earth and no hope of rescue. As their fear turns to panic, they realize that the only way home may be to venture further into space.
1 hr 31 min
PG-13 | Intense perilous sequences, some disturbing images and brief strong language
Cast: Sandra Bullock, George Clooney, Ed Harris, Orto Ignatiussen
Director: Alfonso Cuarón
Genres: Drama, Sci-Fi/Fantasy
See or not: SEE!
---
Captain Phillips — PG-13
Another great film to choose from. It's nice to finally be getting out of that horrible slump the box office was in for a while. It's really too bad that it had to go up against Gravity because it is a good film, but Gravity is indeed a little better, and seeming has more hype and staying power.
Chad and I talked about this on The MovieByte Podcast episode 65 so you'll want to check that out.
Captain Phillips is a multi-layered examination of the 2009 hijacking of the U.S. container ship Maersk Alabama by a crew of Somali pirates. It is — through director Paul Greengrass's distinctive lens — simultaneously a pulse-pounding thriller, and a complex portrait of the myriad effects of globalization. The film focuses on the relationship between the Alabama's commanding officer, Captain Richard Phillips (two time Academy Award®-winner Tom Hanks), and the Somali pirate captain, Muse (Barkhad Abdi), who takes him hostage. Phillips and Muse are set on an unstoppable collision course when Muse and his crew target Phillips' unarmed ship; in the ensuing standoff, 145 miles off the Somali coast, both men will find themselves at the mercy of forces beyond their control.
2 hr 13 min
PG-13 | sustained intense sequences of menace, some violence with bloody images, and for substance use
Cast: Tom Hanks, Barkhad Abdi, Catherine Keener, Michael Chernus, Corey Johnson
Director: Paul Greengrass
Genres: Action/Adventure, Suspense/Thriller
See or not: See
---
The Counselor — R
I am not currently planning to see this film. Although it looks like it could be good, it also has been looking like it's going to feature lots of sex and certainly some nudity and the like. The R rating has been given for, among other things, "strong sexual content." I can't for myself really justify seeing the film. And a couple of the previous films this summer have got me a bit gun shy on this front so I'm staying away for now.
Here's the synopsis, short though it is.
A successful lawyer gets in over his head when he decides to dabble in the drug trade.
1 hr 51 min
R | for graphic violence, some grisly images, strong sexual content and language
Cast: Michael Fassbender, Brad Pitt, Javier Bardem, Cameron Diaz, Penélope Cruz
Director: Ridley Scott
Genres: Drama, Suspense/Thriller
See or not: Not
---
Carrie — R
This is apparently a remake of an older film of the same name from 1976. In any event the film holds no interest for me. But apparently Chad (my MovieByte Podcast Co-Host) saw it and liked it better than the original and in general, so there's that.
A reimagining of the classic horror tale about Carrie White (Chloë Grace Moretz), a shy girl outcast by her peers and sheltered by her deeply religious mother (Julianne Moore), who unleashes telekinetic terror on her small town after being pushed too far at her senior prom.
1 hr 39 min
R | bloody violence, disturbing images, language and some sexual content
Cast: Chloë Grace Moretz, Julianne Moore, Gabriella Wilde, Portia Doubleday, Ansel Elgort
Director: Kimberly Peirce
Genres: Horror
See or Not: Not as far as I'm concerned, but I'm probably the wrong person to ask.
---
Escape Plan — R
Never in my wildest imaginings did I ever think I would say this about a Sylvester Stalone film nor an Arnold Schwarzenegger film — much less a film featuring them both! — but I actually sort of liked this one. It was a lot of fun with of course some nods to these older action stars past, but never felt over the top cheesy. I think that typically one of my problems with these two actors is that they are either cast in rolls completely inappropriate for reasons unknown, or their cast in the super macho big manly man roles that I usually just don't like. While I think there's a little bit of the super macho manly man thing going on, it's not completely inappropriate to the story.
I wrote a review of the film which you may want to check out.
Action superstars Sylvester Stallone and Arnold Schwarzenegger team up in the action-thriller ESCAPE PLAN. Ray Breslin (Stallone), the world's foremost authority on structural security, agrees to take on one last job: breaking out of an ultra-secret, high-tech facility called "The Tomb." But when he is wrongly imprisoned, he must recruit fellow inmate Emil Rottmayer (Schwarzenegger) to help devise a daring, nearly impossible plan to escape from the most protected and fortified prison ever built.
1 hr 55 min
R | Violence and Language Throughout
Cast: Sylvester Stallone, Arnold Schwarzenegger, James Caviezel, Vincent D'Onofrio, Vinnie Jones
Director: Mikael Håfström
Genres: Action/Adventure, Suspense/Thriller
See or Not: See.