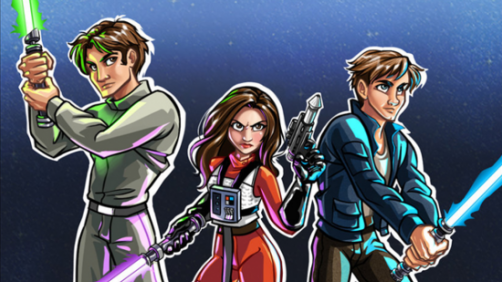 Germain Lussier - /Film
If true, the latest Star Wars Episode VII rumor blows the lid off everything we expected the sequels to be. Though co-writer and producer Lawrence Kasdan has long said the new films won't follow any stories from the Extended Universe, almost everyone assumed the main characters — all believed to be young adults — would somehow be related to the Skywalker and Solo families. They'd have to be, considering Luke Skywalker and Princess Leia, who finished the series dating Han Solo, were the last two Jedi in the universe. Any future Jedi would surely be directly related.

That might not be the case. An open Disney casting call is happening this month in the United Kingdom and multiple websites, including the BBC, are reporting it is 100% forStar Wars. The casting sheet lists two roles, one of which is an orphaned female and the other is fatherless male. If those are main characters, they are not likely related to the Skywalkers or Solos.
I know what this film needs: Gungans and Jar Jar Binks!