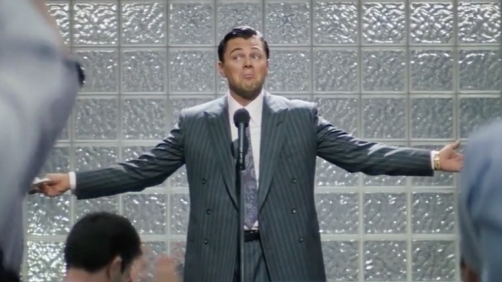 Kevin Jagernauth — The Playlist
There has been a lot of talk surrounding Martin Scorsese's "The Wolf Of Wall Street"—whether or not it would be finished in time, rumors of NC-17 material and of course, the overall length of the movie, etc. Last we heard, it was going clock in at 2 hours 45 minutes, but word from abroad suggests that the runtime has been padded further.

The folks over at Allocine are reporting that according to France distributor Metropolitan Filmexport, "The Wolf Of Wall Street" now clocks in at 2 hour and 59 minutes (which we can only surmise was done to get under a 3 hour-limit). This would make the movie Scorsese's longest feature to date, besting the 2 hour and 50 minute "The Aviator" and 2 hour and 58 minute "Casino." It also means you will probably want to make sure you go to the bathroom before you settle in on Christmas Day.
I know it's Scorsese and all, but man, three hours? Come on! I believe he's suffering from Successful Filmmaker Syndrome.
Also, those rumors of NC-17 material may just make it so that I can't/won't see it in theaters, which will be sad. It's one thing to portray the true events in a way that is true. It's another to revel in it…