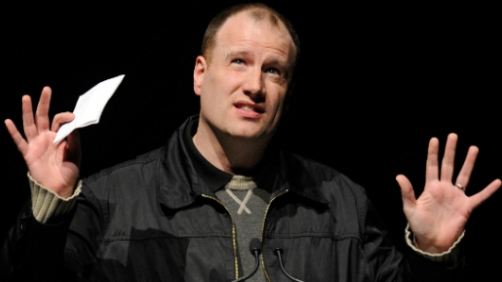 Germain Lussier interview with Kevin Feige
And there's the first tease at the end of the movie is obviously Guardians, but it also, with the infinity stone, seems to set up some Phase 3 stuff. Is that safe to say?

Yeah. I mean we have… We are always sort of building towards additional things and what's fun about that reveal for fans and for fans of comics and fans of movies is I think that's the first time that we reveal that The Tesarac is an infinity stone, that the aether is an infinity stone. You may see another infinity stone in Guardians and certainly fans of the comics know what one can do with all of those stones if, god forbid, they get them and with Thanos showing up at the end of The Avengers, he plays a part in Guardians and leads us towards at least one potential future.
This is what I was trying to tell Joe on the podcast last night. That end credits tease wasn't setting up Avengers stuff. It was setting up Guardians stuff.
Of course he does go on to say that Guardians and Avengers exist in the same universe — the same continuity and he would not preclude them from ever appearing together.
Germain's full interview with Kevin Feige is of course recommended and worth the read so click on through on the link up there.