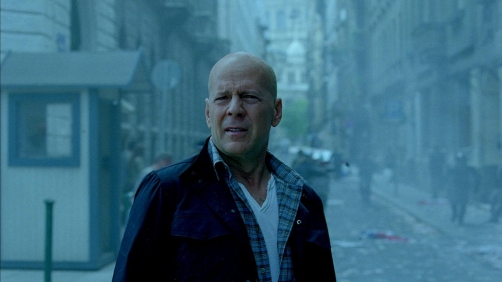 A.V. Club
Bad movies are like bullies: You know in your heart you should just forget them, turning the other cheek rather than holding a grudge, but the thirst for retribution can be consuming. At The A.V. Club, we prefer to get mad and even, blowing (golden) raspberries at cinema's annual lowlights. Here, ranked by rankness, are the year's worst movies—a hall of shame that includes blockbusters, sequels, spinoffs, franchise hopefuls, laughless comedies, and a couple micro-indie stinkers. (Bad movies, after all, come in all shapes, sizes, and budgets.) Don't have the stomach for such petty score settling? Check back next week, when we celebrate the best movies of the year.
Some of these I've seen, and some I haven't. I mean, A Good Day To Die Hard? Yeah, I agree, that would probably easily wind up on any list of mine of the worst films of 2013. But…
How does a pretty good film like Gangster Squad wind up on that list? And the reasoning doesn't even make any sense. I don't get it.