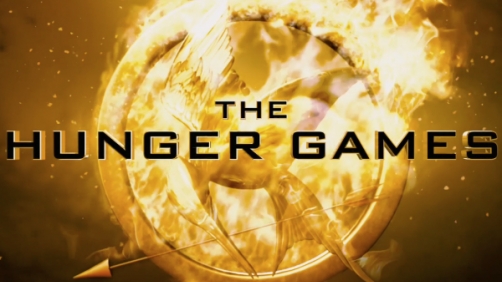 Diana Drumm - The Playlist
Blazing at the box office, "The Hunger Games: Catching Fire" shot out the other tributes and made a whopping $74.5 million this weekend, part of an even more eye-popping $110.1 million for the five-day Thanksgiving holiday weekend (shattering the $82.4 million record set by "Harry Potter and the Sorcerer's Stone").

Entering its second week, 'Catching Fire' has a domestic running total of $296.5 million and a worldwide total of $573 million (beating out the domestic $269.3 million and the worldwide $384.3 million of its predecessor "The Hunger Games" in its second week). Whereas last weekend the film topped the ranks of all recent uber-successful YA series (breaking records set by 'Twilight' and 'Harry Potter' franchises), this weekend it's joined the big boys with its second weekend ranking fourth of all time behind "The Avengers" ($103.1 million), "Avatar" ($75.6 million), and "The Dark Knight" ($74.5 million), displacing "Iron Man 3" ($74.5 million). With little franchise competition in sight (beyond "The Hobbit: The Desolation of Smaug" opening Dec. 18th), "The Hunger Games: Catching Fire" will continue to raze the box office, with a chance of toppling "Despicable Me 2" ($366.9 million domestic) and a slighter chance of out-duking "Iron Man 3" ($409 million domestic) as the top grossing film of 2013.
I'm thinking no chance it's going to toppled Iron Man 3, but it's sure going gangbusters. Not really surprising since it's one of the best films this year in my opinion.