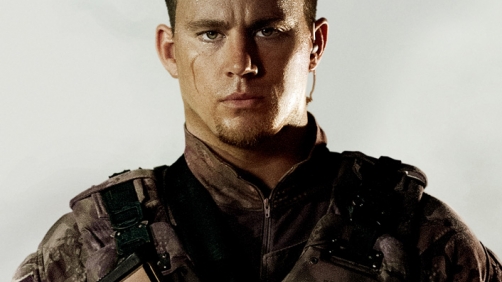 ComicBookMovie.com
In Jon M. Chu's G.I. Joe: Retaliation, the President of the United States (played by Jonathan Pryce), who is actually Zartan in disguise orders the United States military to kill the Joes. During the ambush Duke (played by Channing Tatum) is blown to smithereens while trying to get Flint (played D.J. Cotrona) to safety. So, that should be all for Duke, right? Maybe not. Jon M. Chu recently signed on to direct the next G.I. Joe film tells MTV News there is a shot Duke might rise from the grave.
Just when you thought this franchise couldn't possibly get any stupider, the director makes a comment like this.
Here's a thought, maybe we can bring him back as a puppet. And while were at it, we can have him jump over a puppet shark…
Actually, here's the best idea. How about in the next movie, Duke stays dead, and everyone else dies. The end.