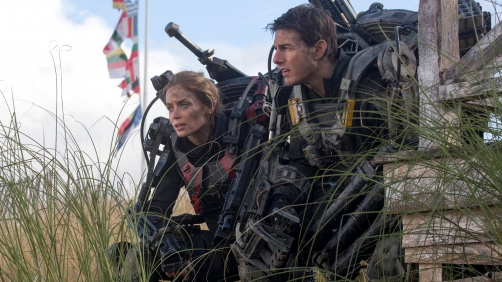 Hey look, it's another Tom Cruise actiony, sci-fi-ish film. I kid, but in all seriousness, it looks like my kind of film. And let's do the math here. Jack Reacher: decent. Oblivion: great! Mission Impossible series: All varying degrees of good. Minority Report: Aweome! So, with that kind of math, I'm on board with this film.
It's not like this premise hasn't been done before, but that doesn't mean it can't be done again, and hopefully done well. The idea here is that Lt. Col. Bill Cage (Cruise) is trapped in a time loop so that he keeps reliving a single day over and over again. Each time it results in his death. The cause of this death? A battle with a hostile alien race! Emily Blunt co-stars and Doug Liman (The Bourne Identity) is directing.
This film comes out on June 6th, 2014, and I'm certainly going to be seeing it.