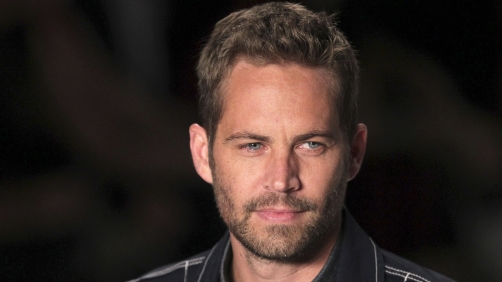 Kim Masters - The Hollywood Reporter
The fiery crash that took Paul Walker's life has plunged Universal Pictures into an unprecedented crisis. Executives are trying to find a way to salvage footage already shot for Fast & Furious 7 instead of starting fresh. But experts say that either way, this tragic twist could lead to the largest insurance claim in Hollywood history.

Sources say writer Chris Morgan now is at work crafting revisions to the script that Universal execs hope can retire Walker's character from the series using scenes already shot. If he succeeds, cast and crew could be called back to work by late January—but that's a big if.
I thought you Fast & Furious fans would want to know. Seem the correct and appropriate thing to do.
There is some talk in some quarters that since Paul Walker died in a car crash, and there are several car crashes in the film that maybe that should all be toned down or cut out. Now that sounds like a terrible idea.