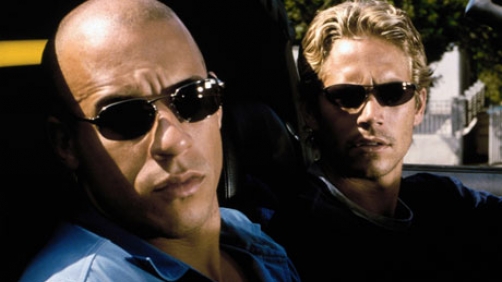 Ben Child - The Guardian
Paul Walker's final Fast & Furious film remains on course for a cinema release, despite the death of its 40-year-old star in a road accident on Saturday.

Sources told the Hollywood Reporter that production on Fast & Furious 7 would be delayed, with the shoot in Atlanta unlikely to resume until today or tomorrow at the earliest. There were no plans to abandon the film, for which Walker had shot the majority of his scenes. However, the cast were due to travel to Abu Dhabi in January for an additional shoot and the movie was likely to be delayed beyond its planned July 2014 release date.
Man, you've really got to feel for the producers who make the decisions on this one. It's sort of like a rock and a hard place. On the one hand, how hard is it to move forward with production on a film where one of the main stars has died — even if the majority of his scenes were shot already. It seems sort of crass and heartless. On the other hand, what else can you do? The money has been spent, the fans will ultimately want it, and Paul Walker probably would have wanted it to go on and be released anyway as well.
But you know there are going to be detractors talking about how money talks and that's all anybody cares about. And you know it's just a rock and a hard place situation.