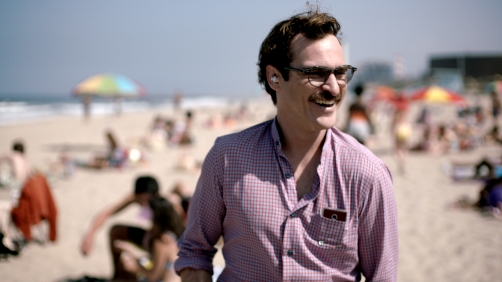 Raise your hand if you've every fallen in love with a computer rather than a real person…
Yeah, me either. But apparently Joaquin Phoenix does that in Her, a film which looks extremely strange to me. Scarlett Johansson provides the voice for this Operating System with which Phoenix's character falls in love, and the film also features Amy Adams and Rooney Mara.
As far as I can tell, this film is taking its concept of a man falling in love with an Operating System quite seriously. Again, as far as I can tell, it's being posed as a real love story — which is just weird. But, you know, maybe there's something else to it, I don't know.