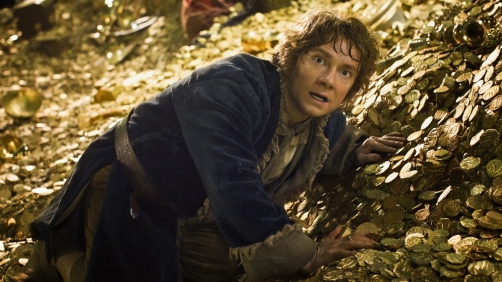 Brent Lang and Lucas Shaw - TheWrap.com
"The Hobbit: The Desolation of Smaug" arrives in theaters next week with a marketing blitz reserved for billion-dollar franchises, but a key aspect of the fantasy sequel is sneaking through unnoticed.

Director Peter Jackson shot the film at 48 frames per second, double the standard speed, in an attempt to make its 3D crisper and more realistic. The first "Hobbit" film was shown at the higher frame rate — one of a half dozen different formats viewers could watch it in – and Jackson hailed it as the future of film.
Huh. I wonder why it's being kept so quiet? Maybe it's because some filmmakers are letting too much of the focus be on the technology and not on the story and the filmmaking. Besides we've been through al this before. I personally think that 24FPS is the best look for a film. Many, many critics and general movie goers agree with me.
"The issue with the last one was the focus in a lot of the press was on the format and not the movie," Warner Bros. domestic distribution chief Dan Fellman told TheWrap. "This time we downplay the formats and are playing up the movie."
Smart boys.