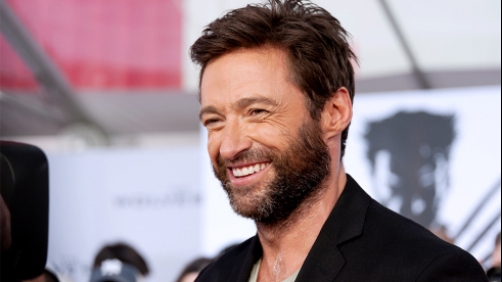 Justin Kroll - Variety
Hugh Jackman is in negotiations to play the villainous pirate Blackbeard in Warner Bros.' forthcoming Peter Pan origin film "Pan."

Joe Wright is directing the adventure tale from a script by Jason Fuchs.

WB had gone to Javier Bardem for the role but the actor passed and the studio pursued Jackman shortly after that.

While the Australian actor isn't known for playing villains, Jackman has shown the ability to take on the darker roles. His recent perf in WB's "Prisoners" got high praise from critics and though he's not the bad guy in the film, the part is much edgier than his previous roles, even that of the anti-hero Wolverine in the "X-Men" movies.
Well, hmm. I still don't care for the idea of this film, but perhaps I could be persuaded to care? Because Hugh Jackman as Blackbeard I've got to see!
Also this:
Jackman had been in discussions for a handful of films before committing to "Pan" including the antagonist in Warner Bros. "The Incredible Mr. Limpet" remake.
A Mr. Limpet remake?!? No, no, NO, NO!