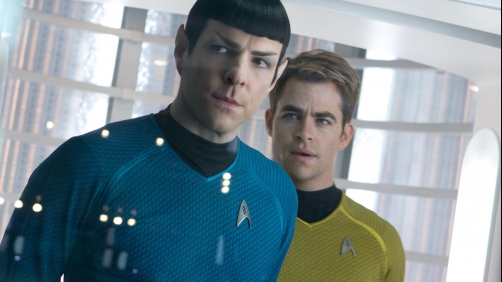 Kevin Jagernauth — The Playlist
And while just over a month ago, Cornish emerged as Paramount's top choice to direct "Star Trek 3,"[sic] it looks like he won't be going into the final frontier.

Among Variety's recent news that J.D. Payne and Patrick McKay were joining the tentpole to write alongside franchise mainstay Roberto Orci (though, no sign of Alex Kurtzman) was the little nugget that Cornish is "is no longer involved" with the movie. No reason is given for why the talks may have broken down between the studio and filmmaker, and everything is pressing ahead to try and meet a 2016 release date.
A lot of people sure loved this possible choice based on his direction of Attack The Block. Even though he is not attached to direct the next Star Trek film, I do intend to see Attack the Block as soon as possible so I can see what all the fuss is about.
Also, pet peve: every time someone refers to the upcoming Star Trek film as Star Trek 3, when in fact it is the 13th Star Trek film in the franchise, a very cute puppy is killed. No, seriously, I mean it! Stop it! To refer to the upcoming film as Star Trek 3 is simply not correct at best, and willful stupidity at worse.