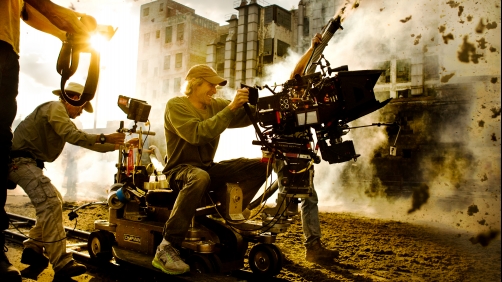 Germain Lussier - /Film
Michael Bay, once again, is his own worst critic.

In 2011, the action director used the word "crap" to describe the mystical storyline ofTransformers: Revenge of the Fallen. At the time, he was confident the third film, Transformers: Dark of the Moon, would be better. Fast forward to 2013 and, discussing the upcoming fourth Transformers installment, Transformers: Age of Extinction, Bay has once again criticized his previous work, this time saying the third film was "a bit too goofy."

The full quote come from an set visit done by Yahoo Movies:

I wanted the first Transformers to be very suburban and less cool. This is a much more cinematic one. I focused on keeping this one slick. There won't be any goofiness in this one. We went a bit too goofy [on the last one].
Well, he certainly has one thing right concerning his previous films. I think "crap" is a pretty good description…