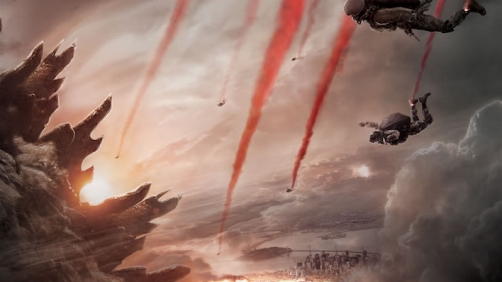 Well, he's coming back. And by "he," of course, I mean GODZILLA!
In this new reboot starring Aaron Taylor-Johnson (Kick-Ass, Avengers: Age of Ultron), Bryan Cranston (Breaking Bad, Argo), Elizabeth Olsen (Martha Marcy May Marlene, Avengers: Age of Ultron), Ken Watanabe (Batman Begins, Inception), and David Strathairn (The Bourne Ultimatum, Lincoln), we'll see a return of the classic movie monster to the big screen - his first since the 2004 Toho production Godzilla: Final Wars and his first in American cinemas since Roland Emmerich's 1998 film Godzilla.
Having never seen a Godzilla film before, I must admit that I was skeptical, but this trailer makes it look pretty awesome. Here's the official plot synopsis from Legendary Pictures, with the trailer posted below.
An epic rebirth to Toho's iconic Godzilla, this spectacular adventure pits the world's most famous monster against malevolent creatures who, bolstered by humanity's scientific arrogance, threaten our very existence.