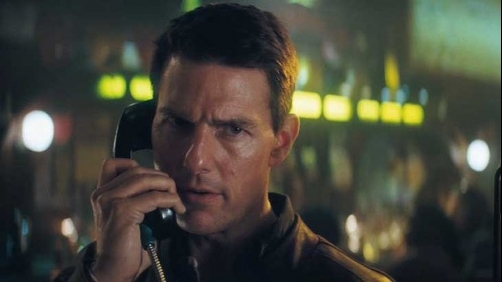 Cain Rodriguez - The Playlist
Although the Christopher McQuarrie-directed "Jack Reacher" opened to a muted response stateside last Christmas—its opening haul was $15 million with the final domestic tally just over $80 million—international audiences were more kind, with the Lee Child adaptation making $138 million abroad. Naturally, Paramount is looking to get back into business with the anti-hero.

Deadline reports plans are being made to do a "Jack Reacher 2." Instead of tackling any of the other seventeen novels, Paramount and Skydance Productions are looking at Child's latest installment, this fall's "Never Go Back," to use as the basis for the 2012 film's sequel. The novel sees Reacher return to the Virginia headquarters of his old Army unit where he gets arrested for an old crime he doesn't remember committing and finds out that he may have fathered a child.
Okay, whatever. I mean Jack Reacher was a decent film, but it wasn't earth shattering or anything. Maybe they can work on that a bit in this next film.